9 Important Steps When CE Marking your Medical Device
Expert Spotlight - CE Marking your Medical Device
Morris Healthcare Consulting Ltd. provides regulatory and market access services particularly for early-stage start-up companies and small to medium size enterprises that are developing medical devices (including in vitro diagnostic device and software as medical devices) and are typically first-time entrants to the market.
The founder, Dr. Keith Morris, has over 20 years' experience in the medical technology industry that includes the development of sterile and non-sterile single-use medical devices under an ISO13485 quality management system, managing the preparation of technical files for these products and attending audits by Notified Bodies. As the Product Manager for a class IIb medical electrical equipment in a VC-backed start-up, he prepared the technical file, ran a clinical investigation and secured the CE Mark for the device.
He is a registered Member of The Organisation for Professionals in Regulatory Affairs (TOPRA), has professional qualification in Marketing (Chartered Institute of Marketing), professional training in Company Management (Institute of Directors) and PhD in Biochemistry.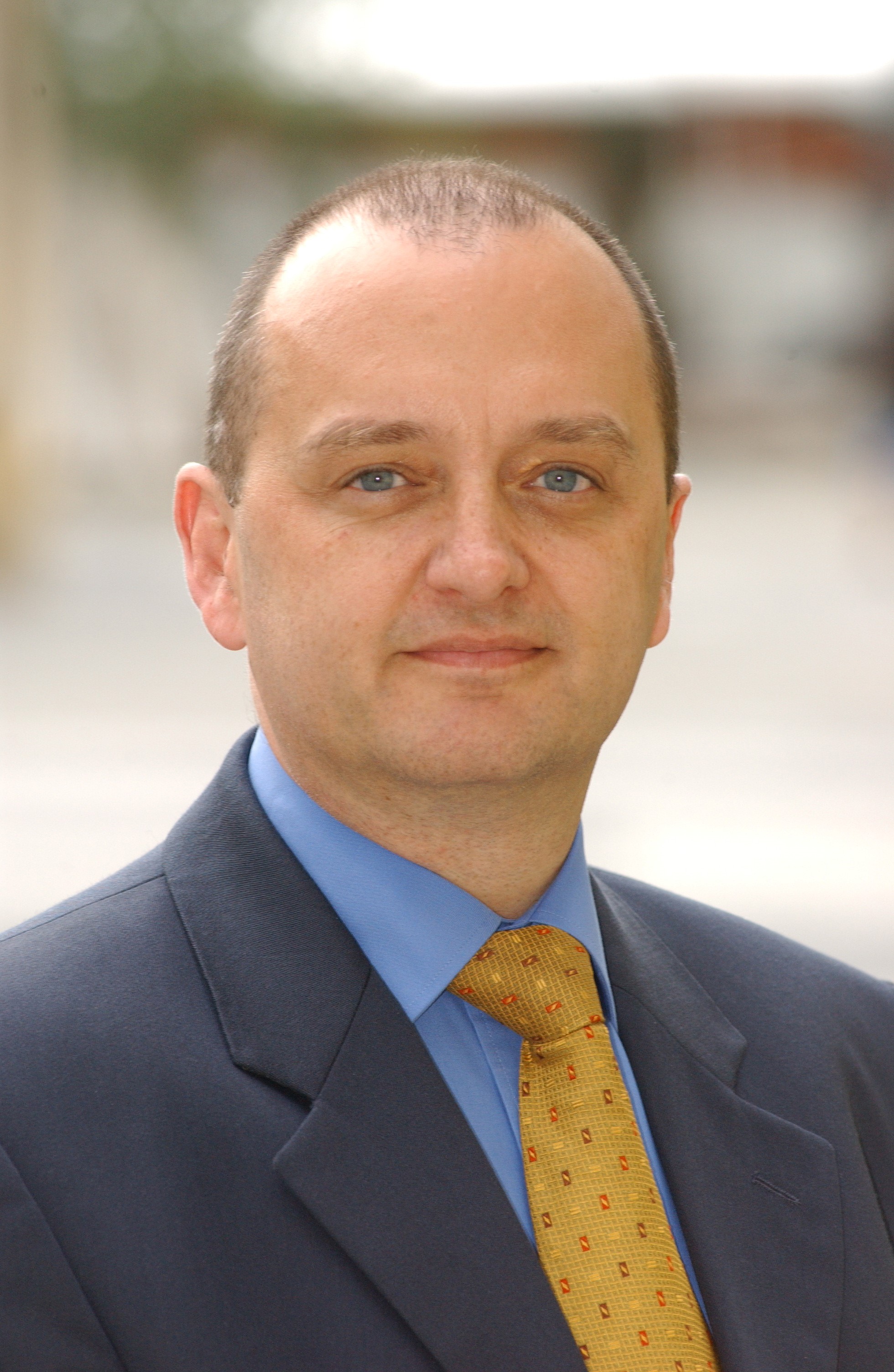 CE Marking your Medical Device – It's a hard job but someone's got to do it!
Obtaining the CE Mark, even for the simplest of medical devices (which may be an app) is not a post-development paper-exercise to 'get the badge'. The new Medical Device Regulations demand greater and more detailed documented evidence that your device is safe for patients and consistently performs as claim it does. We highlight what we think are the key success factors and tasks to address to gaining the CE Mark quickly and efficiently.
First-time medical device manufacturers seldom have the in-house capacity and/or capability required to secure the CE Mark for their product. To adequately demonstrate conformity to the applicable medical device regulations and fully address specific elements of them such as risk management, clinical evaluation (trials) and quality management systems requires specialist expertise. However, there are some important steps that you can take to make the process as quick and efficient as possible:
A positive approach to the Regulations is a key success factor. A company that uses them as a framework and process to ensure their device that is as safe as possible and performs reliably and consistently can enjoy quicker and greater commercial success.
#2 – Strategy and Planning
Key strategic questions start with the basics. Is your product actually a medical device as defined in the Regulations? Or is it an in-vitro diagnostic device or indeed neither?
If it is a medical device (or IVD), are there any other Regulations or Directives that might apply? General examples include The Waste Electrical and Electronic Equipment Directive (WEEE), the Low Voltage Directive and The Restriction of Hazardous Substances (RoHS2).
The Medical Device Regulation 2017/745 (MDR) came into force in May 2017 and by May 2020 all medical devices (new and current) must comply with them. Until then it may be possible to still conform to the Medical Device Directive 93/42/EEC as amended by Directive 2007/47/EC (MDD) but conversion to the MDR must be complete by May 2020. Will you comply with the MDR straightaway or perhaps comply with the MDD and establish a transition plan?
The route of conformity depends on the classification of your device, some will require the involvement of a Notified Body. Linked to the conformity assessment route is the requirement for you as the manufacturer to have a quality management system (QMS). The choice of conformity assessment route and QMS to be implemented will have time and cost implications that need to be factored into your overall development plan and budget.
Early integration of the product development, regulatory and marketing plans helps ensure not only the right product is developed for the right application but that the documentation required for the technical file is prepared concurrently to the development program so reducing time and cost.
#3 – Quality Management System
Often overlooked, a Quality Management System (QMS) is an integral requirement of the MDR. Operating within an appropriate quality framework from the start of product development will help demonstrate conformity.
Pivotal to securing the CE Mark is the preparation of a technical file of documented evidence to show that you, as the manufacturer, and your device complies with the requirements of the Regulations.
EXPERT TIP:
Document everything you do: As the FDA said: 'If it isn't documented it didn't happen"
Expert tip
Document everything you do: As the FDA said: "If it isn't documented it didn't happen"
Key tasks to include in your development and regulatory plans include:
#5 – Human Factors Engineering
HFE is an increasingly important factor in regulatory conformity and extends way beyond 'usability' of the device. Early engagement with intended users and patients is vital to ensure the device design works for both these key stakeholders and addresses environmental factors that could influence safe use of your device.
EXPERT TIP:
Involve prospective users and patients from the early stages of product development and design right through to first use.
Expert tip
Involve prospective users and patients from the early stages of product development and design right through to first use.
This area has been tightened up immensely under the MDR. Clinical evaluation includes a literature review and clinical investigations (studies). It is now a process that continues after CE marking. You must have sufficient clinical data and evidence to continually
Confirm conformity with the general safety and performance requirements of the MDR
Evaluate any undesirable side effects
Support the acceptability of your benefit/risk analysis
You must use people with appropriate and demonstrable expertise and competence to undertake the evaluation.
It will now be less possible to meet this requirement by literature review alone. You will now almost always have to have carried out a study to demonstrate safety and performance of your particular device.
A clinical evaluation can only be based just on clinical data (literature review) of another device where equivalence to your device can be demonstrated. In practice, this will mean you can only consider devices for which you hold the technical file or possibly where there are other devices already on the market and with a long (published) track record of safe use. Almost by definition, innovative products will not be directly equivalent to products already on the market and will not have already published appropriate clinical data and so will need a clinical trial to meet the requirements of the MDR.

The growth of mobile apps and web-based healthcare products has been and still is immense. What has been often missed is that these can still fall under the legal definition of a medical device.
EXPERT TIP:
Test the use your app against the definition of a medical device
Expert tip
Test the use of your app against the definition of a medical device.
There is a new rule in the MDR for classifying software whether it is within a device or stand-alone: Rule 10a means that software intended to "provide information which is used to take decisions with diagnosis or therapeutic purposes or to monitor (vital) physiological processes" may now be a higher-risk, class II device, requiring Notified Body involvement to secure the CE Mark.
To facilitate identification and traceability, all devices (other than custom-made and investigational devices) will have to carry a Unique Device Identification (UDI) number on the device or on its packaging. It will probably take the form of a bar-code.
EXPERT TIP:
Prepare to develop UDIs for your products
Expert tip
Prepare to develop UDIs for your products
There will be a European-wide database of UDI numbers (EUDAMED). The impact of Brexit may affect this, but we consider that if UK manufacturers intend to export to the EU, they will still have to place their UDI numbers on this database.
The obligations of the device manufacturer don't end with securing the CE Mark. The technical file is a 'living document'. It must be maintained throughout the lifetime of the device.
There are also post-market obligations that include monitoring the market for information about the device and acting on it if required. You must also have a post-market clinical follow-up plan to proactively collect and evaluate clinical data from the use of your CE marked device within its intended purpose.
The new Regulations now call for a 'suitably qualified' person to be responsible for these and other regulatory activities. Micro and small enterprises are not required to have this person employed within their organisation but 'shall have such person permanently and continuously at their disposal'.
Get in touch with Dr. Keith Morris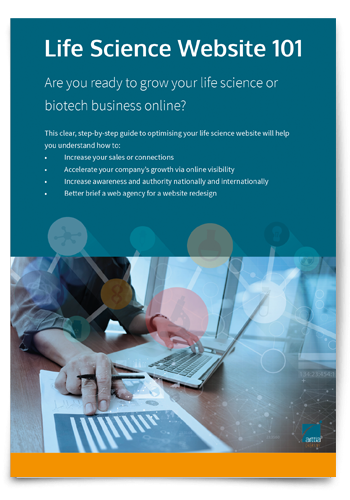 FREE 50-Page Guide. How To Take Your Biotech or Life Science Website To The Next Level.
Let me show you how to take your Biotech or Life Sciences website to the next level. Driving business growth.
Download our FREE 50-page in-depth eGuide which shows you how to increase quality leads from your website and create outstanding digital marketing for your Life Sciences or Biotech business.
"An exceptional resource on how to represent your life science business online. It stands out as a practical guide on how to use your website as part of a marketing mix specifically to engage with life science customers."
Life Science Business Consultant