Powerful Social Media Marketing for Life Sciences
Expert Spotlight – Social Media Management by Social Elements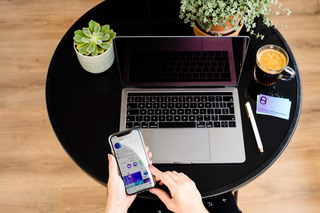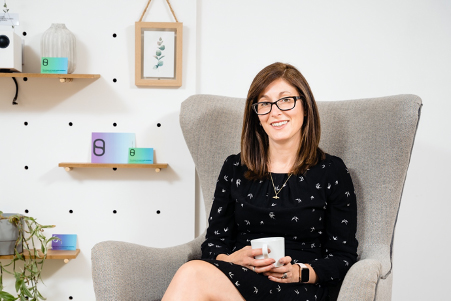 Lisa Kyriacou Faulks.
Social Elements.
Social Media Marketing Life Sciences
Lisa Kyriacou Faulks. is a social media consultant with 3 years of expertise in organic social media management and paid for social advertising across LinkedIn, Facebook and Instagram. She works with life science and healthcare companies to increase their social media presence and generate leads. Lisa has 20 years of post-graduate experience in research and drug development. During her career, she has worked for Roche and AstraZeneca and has a proven track record of the project, clinical and diagnostic development across the drug development process in multiple disease areas but most notably oncology. At Roche, she headed up project teams to ensure the operational delivery of the biomarker strategy on clinical trials.
Lisa has an MSc in Medical microbiology obtained at the University of Surrey and a love of all things scientific. She retrained in social media marketing in 2017 and has since worked with a number of clients in the life science space. These include a tissue culture biotech, a collaborative not for profit organisation and a diagnostic company. She prides herself on being able to understand the needs and requirements of this type of organisation.
Like it or not social media has become an integral part of the lives of patients, caregivers, health care professionals and payers. Social media marketing can benefit companies working within this space because it can help them to gain greater more consistent, online visibility which can ultimately lead to funding opportunities, growth and development.
Social media is also an excellent resource for feedback about brands from patients, consumers and health care professionals (HCPs) As such, there is tremendous opportunity to utilize social media for market research and insights. Of course, during the Covid-19 pandemic, we have seen an increased use of social media as events, meetings, clinical trials and patient appointments all move online. It is likely that some of these changes are not temporary.
Social media is an ever-changing industry. There are frequent platform updates and it's important to stay up to date with these new developments. They may, and often do, impact on a client's social media marketing campaigns. Social Elements mitigate any risk of this happening by keeping abreast of all new challenges and changes, something your in-house marketing teams or indeed you yourself just often don't have the resource to manage.
Social Elements have observed that social media marketing within the life sciences sector is often a last-minute ill-thought-out part of the wider marketing strategy indeed I've often been told that "our interns manage that" or "it doesn't really do much for us." I think this is because pharma is a highly regulated industry and as such this industry is a bit behind the times in terms of digital marketing.
Social Elements believe that companies are only just starting to see and reap the benefits of social media marketing.
Social Elements have found that the top areas of concern for people about to embark on concerted social media marketing are:
Lack of a social strategy
Many companies tell me that their social media marketing is an afterthought and a secondary part of the overall marketing plan.
Before sharing content, I always recommend that I put in place a customised and segmented social media strategy. Most life science companies want to reach and target a fairly broad audience that includes patients, caregivers, health care professionals, investors and payors.
A strategy will clearly define the various audience personas, include a review of competitor and influencer activity and contain a content posting plan.
It, therefore, becomes a framework for the social media activity and will maximize any goals that need to be reached.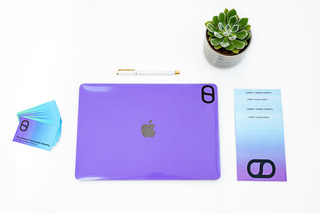 Within the UK, social media marketing for medicinal or diagnostic products are governed by the regulations laid out by the MHRA. A key part of any social media strategy is to implement social media engagement and this is where companies and compliance departments often get the most nervous.
I always recommend having clearly documented engagement strategies as well as content approval and escalation procedures in place and this should be approved by the company.
I have found that an audience is more likely to engage on platforms where there is more control such as a corporate Facebook or LinkedIn page.
HCPs are also notoriously slow to engage on social media because of this it's also important to have an adequate social listening process in place to capture any mentions of your organisation or company.
Targeted social listening projects can reveal valuable awareness into the competitive landscape, brand health, prescribing trends, adherence barriers, pre-and post-launch analysis, etc.
The ability to measure ROI
The topmost concern of most businesses is the ability to measure ROI from any social media activity. In my daily work I am tasked with quantifying the value and showcasing success against investment.
This is no mean feat organically but I achieve this by weekly measuring and recording of performance analytics and interpret that data in a quarterly report so clients can stay abreast of their social media and understand that I will reflect and refine upon the data.
Of course, measuring ROI using paid social advertising is much more straightforward. You have the ability to see on a more granular level that campaign x generated x number of leads and therefore obtained a ROI of x times the value you invested.
After recent analysis of a client's Facebook advertising campaign that was targeted at awareness in a patient population, I found that it achieved more than 150k views of the advert, with a click-through rate of 4% (benchmark is 1%) and a cost per click of 10p which is very cost-effective indeed.
Overall, I have found the benefit of Social Elements to my clients is that they appreciate having someone who is an expert both in social media marketing and pharmaceutical drug development take over the reins. They often report back to me that they have noticed an increased consistent presence and that their clients and contacts are noticing too.
"When Social Elements joined the team, I was looking for someone who could understand the science behind our technology, make an instant and effective contribution to helping accelerate our strategy with sound tactical interventions and she filled the brief exactly.