Thrills and Triumphs: An Intern's Daring Adventure in Graphic and Web Design!
"I could not have chosen to work with a more welcoming and genuinely kind company which clearly knows the graphic design industry and would go above and beyond to ensure that I was always learning and comfortable with every project assigned."
Hannah Dolman. Design for Industry Undergraduate at Northumbria University.
Arttia Creative has provided me with a fantastic opportunity by recruiting me as a web and graphic design intern. As a Design for Industry undergraduate from Northumbria University, I have spent weeks searching for a Year 2 placement in industry. All students seeking internships become accustomed to receiving rejections or the lack of communication, if any, from companies that they reach out to. But this didn't apply to Arttia Creative in the slightest.
Upon emailing Belinda, the director of Arttia Creative, my resume and portfolio, she responded within the hour and expressed her interest in granting me this amazing opportunity. After a few weeks of communication, I started working at the Gosforth office. It is positioned right by the Gosforth High Street, a one-minute walk from a great deli and a short walk from Regent Centre metro.
Although initial nerves are common when starting a new job, mine were fleeting due to Belinda's calm and friendly welcome. She showed me the office which instantly puts you in a creative mindset with its array of colours. The room is beautifully decorated with its yellow theme and Star Wars ornaments. She showed me her comfy 'thinking chair' in the corner of the room which I was welcome to use when I experience a creative mind block and her bookshelf of design books for inspiration.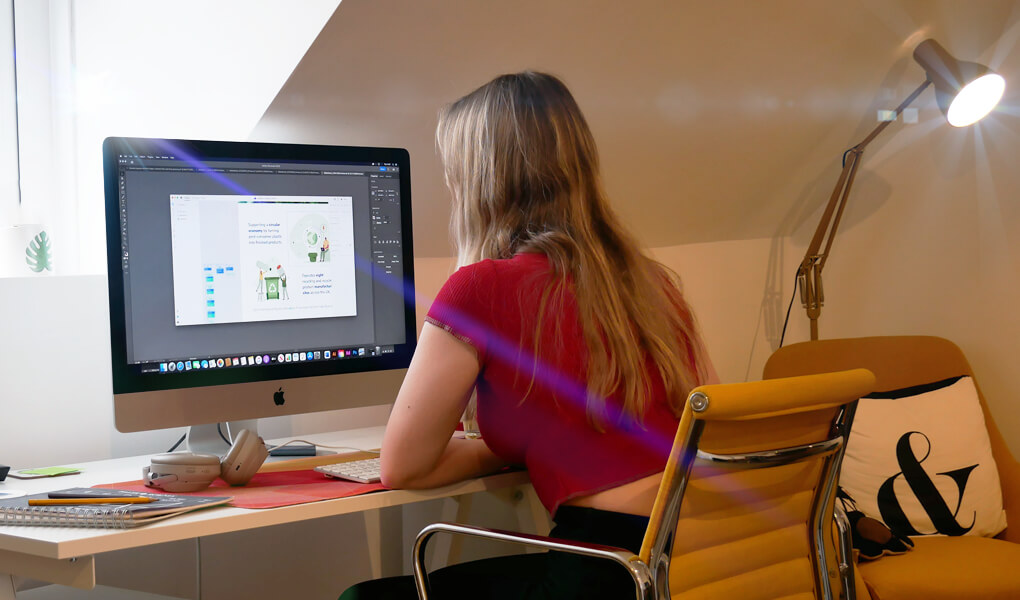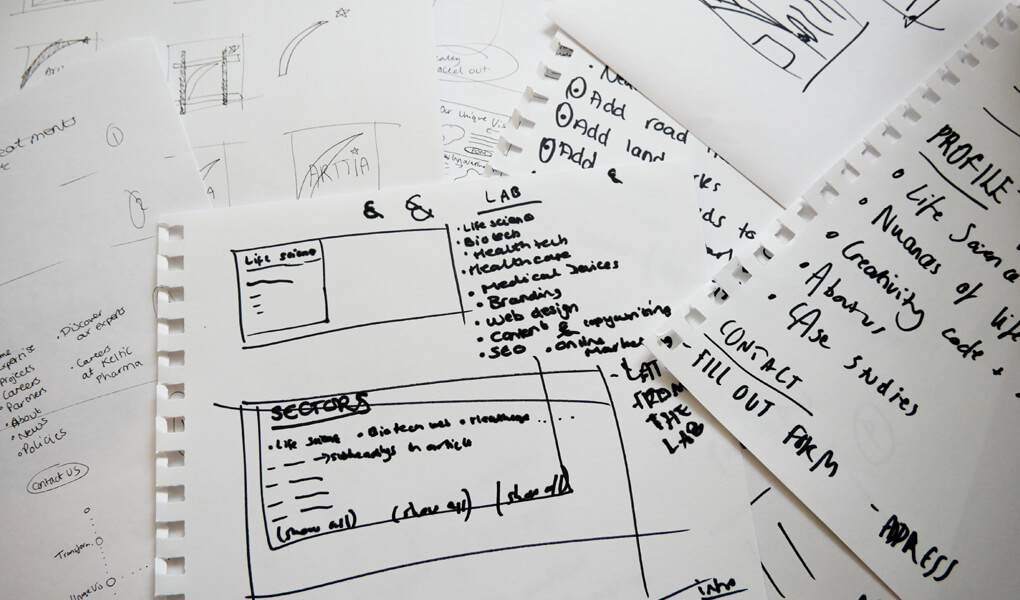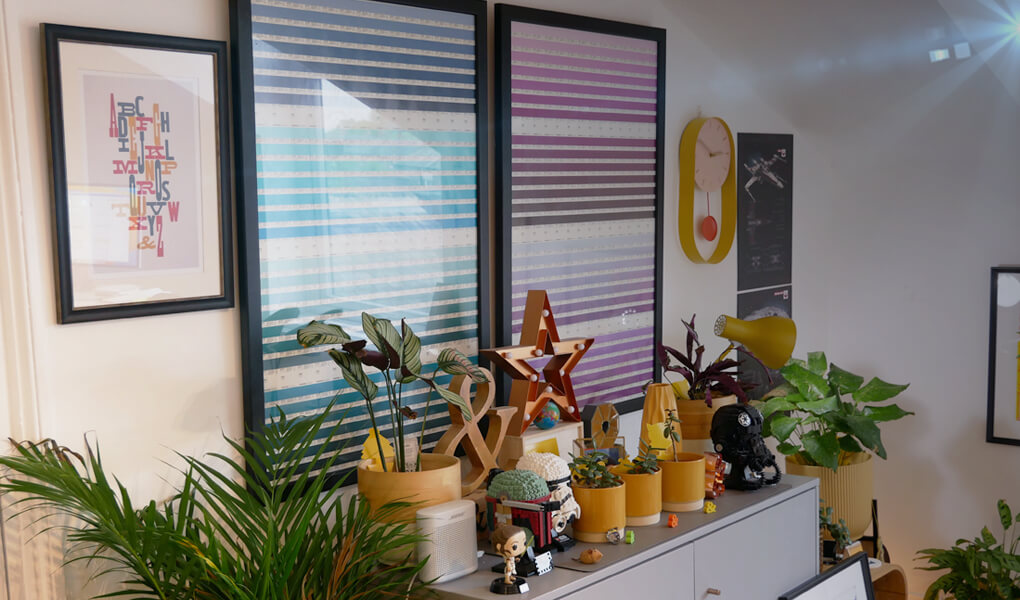 Unveiling the Unpredictable: A Rollercoaster of Daily Delights as a Web and Graphic Designer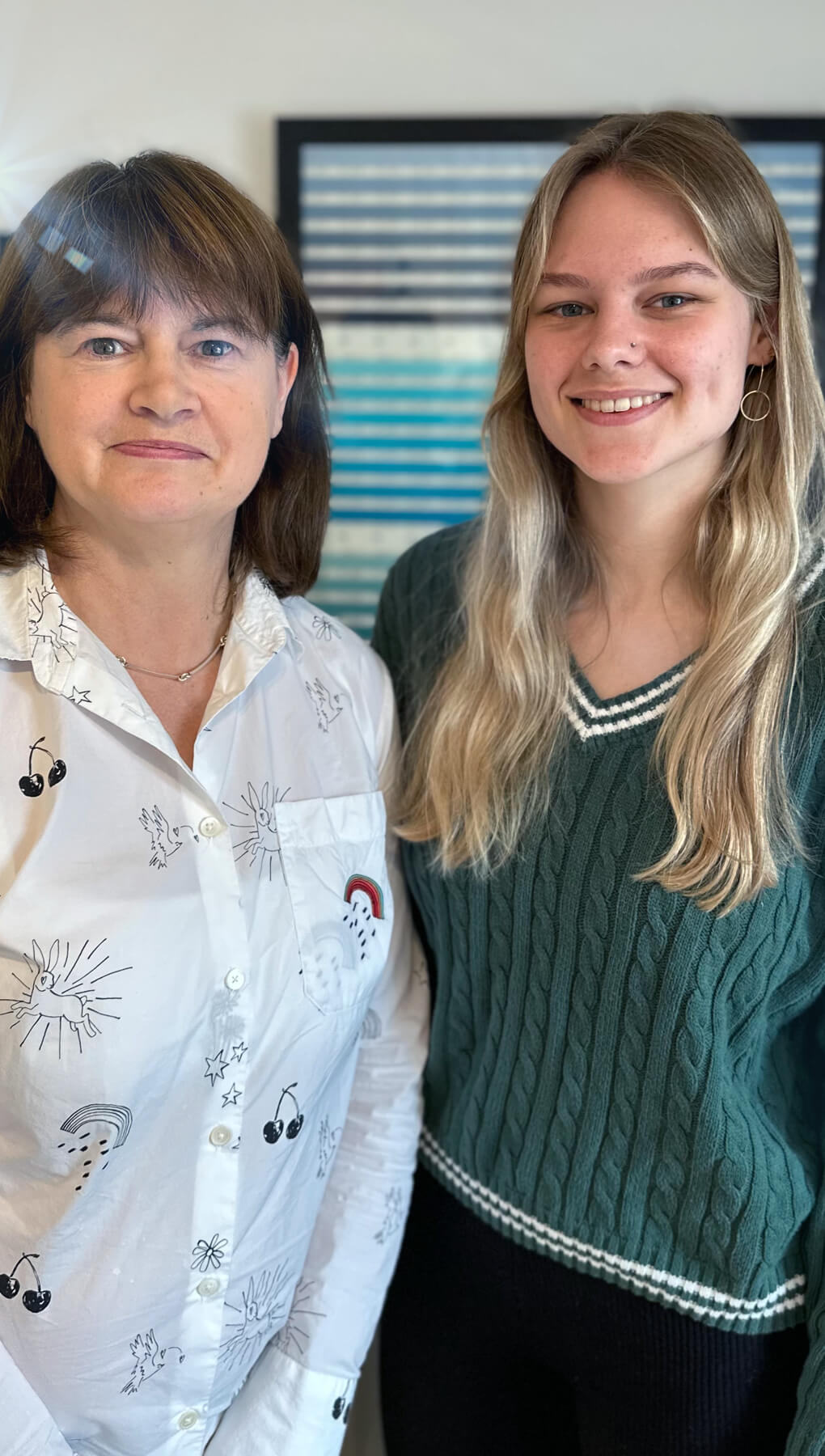 My day begins with letting Belinda know I've arrived on the messaging software Slack, which she introduced me to. Whilst she gives me an overview of my daily responsibilities, I set up my desk and start my research. I get ideas from the design bookshelf or extend my research online while creating preliminary concepts and layouts to begin exploring my ideas.
I begin by creating rough draughts of my concepts and graphics which I further develop using the Adobe Creative Cloud. Throughout this, Belinda provides me with feedback, informing which concepts she finds most appealing and whether I am on the appropriate design path or whether it needs to be modified.
Belinda is always happy to show me how to use the Adobe software if I have any difficulties. I have found that learning through experience enables me to remember and truly comprehend how to utilise or complete specific tasks on a design software because I normally repeat it several times during the task I have been given.
I receive between one to four tasks a day with frequent feedback throughout. I either start or finish the day by writing this article, which provides a recap of what tasks I have completed and makes me realise how much further my knowledge has advanced, especially using Adobe software which was formerly a weakness of mine when working on university assignments.
Embarking on the Extraordinary: Exploring the Mesmerising Realm of Accomplishments as a Web and Graphic Designer!
Since I've been here, I've been assigned a variety of tasks to perform, each of which has challenged a distinct set of skills.
I began by using Adobe XD to create the home page for a Pharma company, which not only improved my familiarity with the programme but also gave me my first exposure to website layouts. While analysing the optimal layout for a reader, I gained knowledge about footers, using pre-established typography, and colour schemes. I then advanced to generating graphics for Twitter and LinkedIn for a pharma support company to further develop my Photoshop abilities. I spent a couple weeks using XD to create lots of website designs with more adventurous features that can be shown as inspiration to clients, allowing me to be more creative with my ideas.
I then began redesigning Arttia Creative's brochure before moving on to the website's location map, enabling me to practice vital skills for my course in Illustrator. I realised I was being too structured and restricting my creativity so Belinda encouraged me to take a more visual and interactive approach draw lots of ideas and lay them out. Next, I examined current websites and analysed components that may be included in the home page to make it more compelling to viewers, including the design of a mega menu.
I was introduced to contact sheets for photography of vast amounts of photos to assist grouping and helping the client choose the best photos for their website. Another new skill I have learnt is how to design website layouts. I designed a developed layout for a UK sustainability company, using software like Octopus and Illustrator which made it so much simpler when developing wireframes, which I will utilise when designing apps or websites within my course.
I worked a couple of days on icon development and creation which enhanced my illustrator skills massively, from layers to stroke weights and colours. I was introduced to the importance of consistency of icons within a brand, not just from the colours but to the shapes within a grid to check layout uniformity.
I developed Instagram reels for Arttia Creative's brand using Adobe Express (beta) which I had never used before but quickly became accustomed to it and really enjoyed developing the videos. I now can utilize the skills I developed into my university course for advertising purposes or for my presentations which will be a unique feature compared to my peers.
Empowering the Future: Unleashing Untapped Potential - A Thrilling Journey of Professional Skills Development!
I used to produce separate documents for each of my concepts and ideas when I first began working here, which was time-consuming and made it challenging to compare ideas efficiently. However, Belinda introduced me to "brain dumps," where I compile all my concepts, ideas, and initial designs into a single Illustrator file with multiple artboards. My ability to quickly organise and arrange my ideas made it much simpler for me to develop them, which was a game-changer for me.
Working at Arttia Creative has helped me contemplate working in a more digitally based field of design, even though my undergraduate course is based on product design. I enjoy the process of examining layouts and browsing graphic design books for ideas before constructing a digital product that will ultimately represent a business.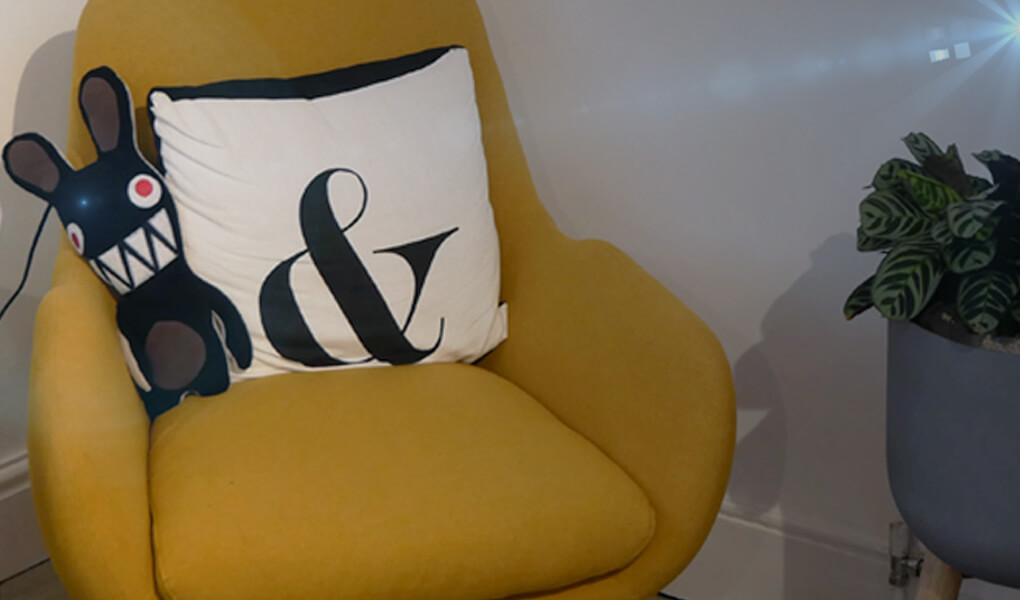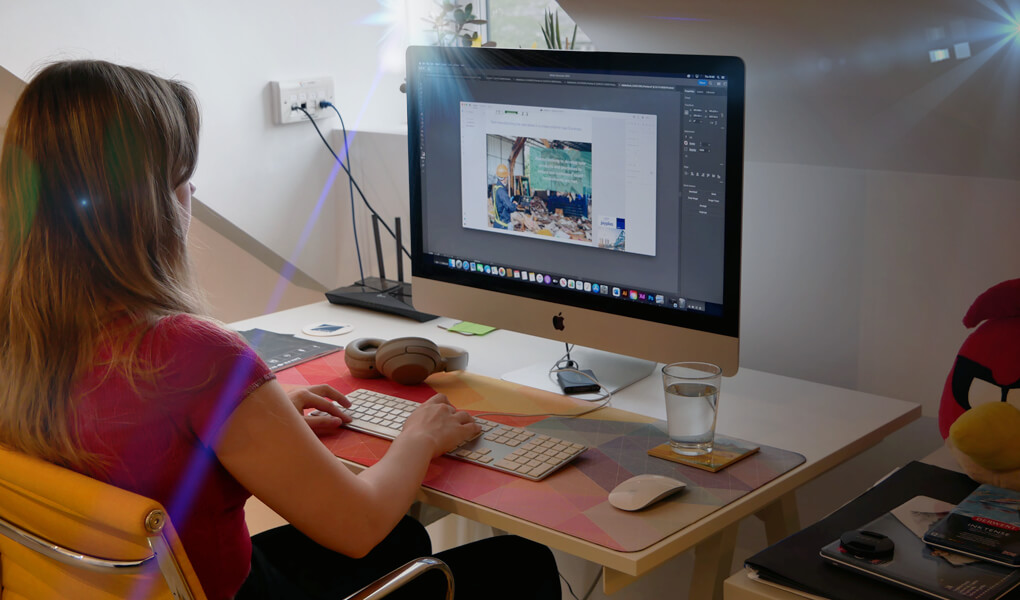 From Chaos to Mastermind: Commanding Success in the Enthralling World of Project Management
I have been given many different, smaller tasks throughout my placement, allowing me to practise a variety of skills. Additionally, it has made it easy for me to stay on track with projects and practise working on multiple projects at once.
Communication skills within a business is vital and Belinda has made it so easy for me to do. She told me on my first day how "no question is a silly question'" which instantly put me at ease. She is always to open to helping and giving advice, yet also wants me to do things myself which has built up my confidence using software that I wasn't so confident with at the beginning of my placement. I also receive some feedback and help from the other Graphic Designer, Emily, that also works in the Gosforth office.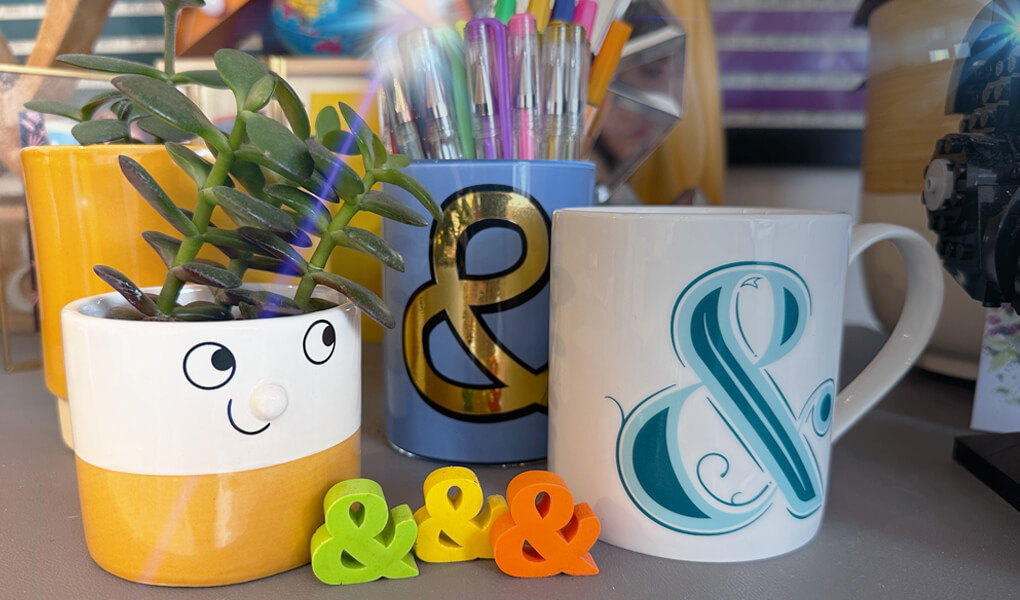 Conquering Creativity: A Swashbuckling Tale of Thrills and Triumphs - An Intern's Daring Adventure in Graphic and Web Design.
Since I have worked here, I have been assigned a variety of tasks to perform including website design, interactive design, website architecture, graphic design and illustration.
These skills will help me pursue my professional ambitions as I am far more confident in essential design software such as Adobe Photoshop, Illustrator, XD and Adobe Express. Even learning skills as simple as using a Mac computer, as I am used to Windows, has already prepared me and made me much more confident for future jobs.
I have thoroughly enjoyed my time working with Arttia Creative. I feel so much more confident using design software and have been enlightened to more professional methods for developing ideas. I have no regrets doing my placement here as I have learnt so much whilst feeling passionate about the projects I have been given. I always felt comfortable to ask for help due to the warm welcome and support of the company.