How to Write a Brief for a Healthcare Branding and Website Design Agency
Are you new to healthcare marketing?
New to writing creative briefs?
New to writing a Healthcare Website and Brand Design Brief.
The purpose of a brief is to set expectations, specify objectives, identify the target audience, communicate the brand requirements, and set timeframes and responsibilities.
A brief should be the starting point for a two-way conversation, a guide to your business, and a description of your problems or opportunities. Great briefs inspire creativity and build that all-important relationship between you and the brand, website or marketing consultancy.
It shouldn't define the scope.
The pressure is on. How to Write a Healthcare Website and Brand Design Brief?
The life sciences sector is moving fast, and you need to stand out from the competition.
It's time to engage an external agency to help you with your brand identity, web design and/or digital marketing.
But how do you get the most out of them?
What's the best way to ensure their work achieves your business goals?
Well, the obvious answer is to write a brief. You need to let the agency know what problem you need to solve.
The brief is a crucial component of any business project. It is a document produced by you (the client) that outlines all relevant information to guide and provide inspiration to the agency that´s creating the work.
For example, a brief can help to clarify the aims and objectives for all parties involved in a project.
Ideally a brief can provide a rough direction while allowing freedom and creativity. Thus, briefs can vary in content and style. But the best briefs are not prescriptive checklists; they´re instead focused on an open-ended question, e.g., 'How can we increase brand awareness?' or 'How can we reach a new target audience?' that encourages discussion and creative problem solving.
What do you need to consider before writing your brand or website design brief?
Firstly, let's not forget that you do not have a limitless marketing budget, and you´ve chosen to engage a life sciences branding, web design or marketing agency for a reason.
Perhaps you don´t have the in-house skills and knowledge, or your small marketing department needs extra help.
The main thing, however, is that to have the best chance of a return on your investment, you need this to be a two-way relationship, and, as with all relationships, an appreciation of each other's strengths goes a long way.
You need the agency to have:
Expertise - you need our specialist knowledge and skills as you lack the in-house expertise, and it would be too time consuming for you to learn from scratch.
Ideas – you need new ideas that you wouldn't have considered in-house.
Diligence - you don't have time for a lot of back and forth, so you want us to get it right first time.
Respect for your time - you're busy with 101 other things competing for your time.
Leadership - you're trusting us to know what´s best for your business in the current life sciences marketplace. You want us to drive the project with energy and direction.
Questions - you want us to challenge you and make you think differently about problems and solutions.
Insights rather than observations - you know the 'what' (you understand your life sciences business and can see that you have a problem or opportunity), and you expect us to explain the 'why' and 'how' best to address it.
Accountability - you expect us to be accountable for our actions, take pride in what we do and own any mistakes.
So, what should you put in your brief to ensure you get the best out of your agency?
GO BOLD, GROW BIG - CONTACT ARTTIA CREATIVE
What goes into a good brand or website design brief, and what should you leave out?
Here are six points to consider when writing a healthcare agency brand or website design brief.
1. Tell us about your life sciences business
You know your business best. Inspire us to do our best creative work.
Tell us about your products and/or services.
Who´s your target audience? Do you have more than one target audience?
Who are your competitors?
Describe the values, culture, pressures and organisation of your business.
What´s your company´s vision for the future?
2. What's the problem or opportunity?
The best briefs tell us about a problem or opportunity that you have identified within the business, e.g., limited brand awareness, sales of a product or service may need a boost, or you may have identified a new target audience that you would like to reach.
Giving us as much detail as possible about the problem or opportunity acts as a springboard for discussion. It clarifies the need for a website, branding or digital marketing based on your business's strategic direction. It allows us to find the best possible solution(s) for you and help you get a return on your investment.
3. Focus on outcomes
What do you want to happen?
What's the one thing you want to achieve from this project?
How would you describe success and how will it be measured?
Perhaps you want to see a 50% increase in website traffic over the next 6 months?
Or maybe increase sales of a particular product or generate more leads via a contact form.
The brief shouldn´t outline the actions or activities of the agency to achieve the outcomes, which leads us to ´don´t try and solve the problem´.
4. Don't try to solve the problem alone
Every client we work with is a creative problem solver. After all, you do it daily in all aspects of your business. Therefore, as you start to write the brief, you´ll think about the problem and naturally begin to think about possible solutions.
You are a vital part of solving the problem outlined in your brief, but the brief shouldn´t detail the solution at this stage. Being too prescriptive in your brief can stifle creativity, delay the project and lead to problems in achieving business goals. The solution is something that we work out together.
Remember why you need our help? The best solutions come from a collaborative approach and can often bring better results than working on your own. The phrase ´two heads are better than one' rings true when a life sciences business and creative agency work closely together.
5. Tell us your budget
The best work builds on trust; you tell us how much budget you have and trust us to spend it responsibly to get you the best results. When we understand the constraints, we can try and find creative solutions within your budget, and we will be honest with you if all or part of your wish list is beyond your budgetary reach. Being up-front from the start saves valuable time and money later.
6. Who has the final say and sign-off?
Understanding who has the final say and who are key stakeholders in the project ensures no one is left out of the loop, preventing delays and unexpected changes at critical stages.
Who should see the work, who gets sign-off, how long will that take, and what meetings are essential to show progress? Bringing stakeholders along on the journey cements relationships and helps to drive the project forward with energy and purpose.
How a great brand or website design brief allows the agency to do their best work
We sometimes receive client briefs that have no room for discussion. In these situations, clients have self-diagnosed their problems and opportunities and have then written a brief prescribing their solution. Not completely wrong, but the difficulty arises when the brief is so rigid that there is no scope for us as the consultancy to find out if the solution you think you want is the one you need.
As mentioned above, you've come to us for a reason.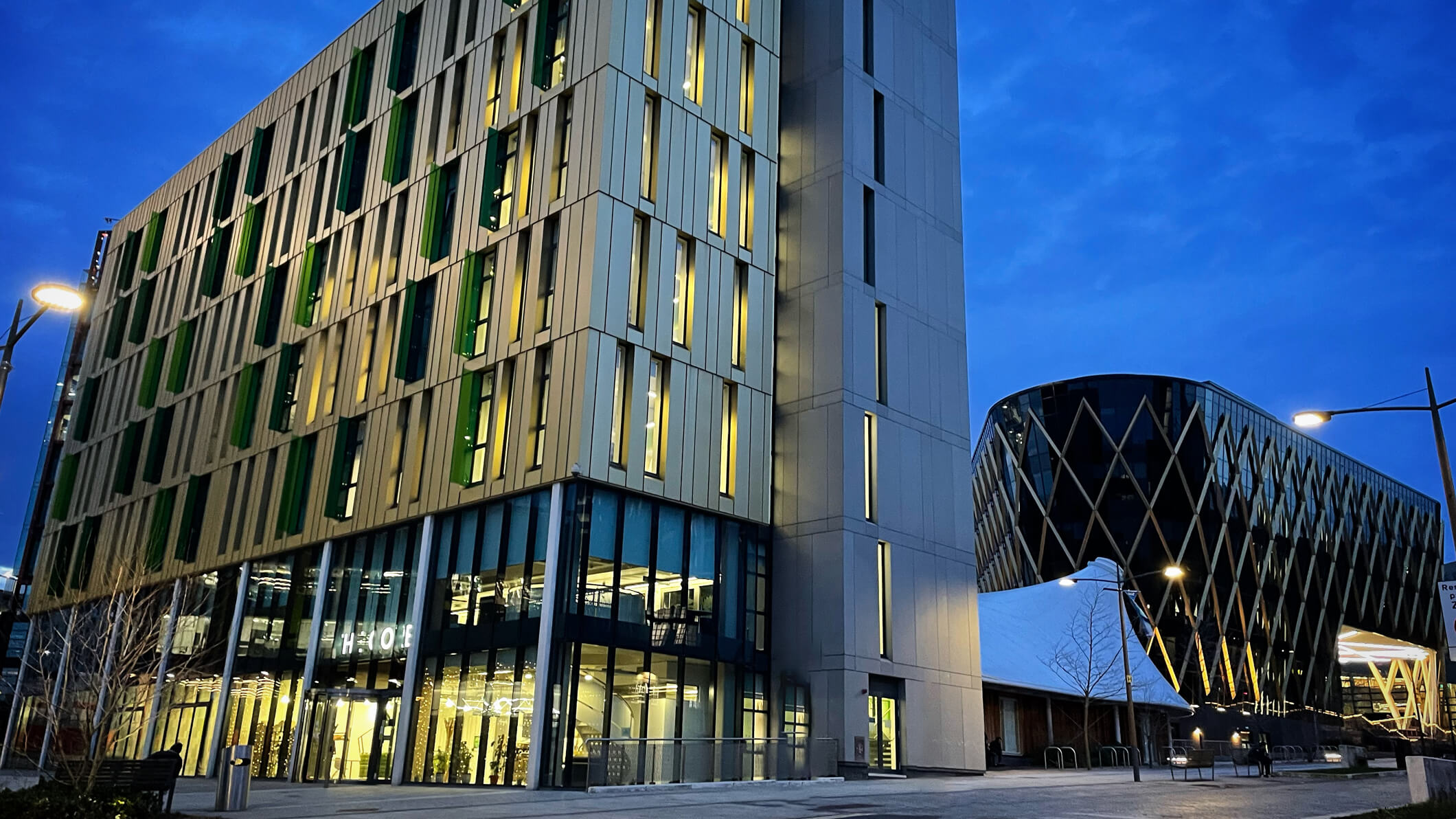 A large part of the value we bring at Arttia Creative is our detective work. We analyse your business needs, tease out the key challenges and set about problem solving to find the best solutions.
We understand the life sciences sector and how to get the best possible outcomes for our clients. Talking about the bigger picture and applying it to your circumstances is what we do daily. Our experience means we can quickly identify patterns and recurring issues with clients and know how to fix them fast.
Communication is our lifeblood. We thrive on discussion and creative problem solving. We draw inspiration from you when you talk knowledgeably and passionately about your business, brand and target audience. We can´t wait to help you find website, branding or marketing solutions for your problems or seize opportunities, ensuring a return on investment.
Talk to us about your healthcare website branding or digital marketing project.
Belinda White | Creative Director
Do you need your website to deliver business growth?
Book your exclusive 15-minute project triage call.
Get the clarity you need for your website or digital marketing project.