How to Leverage Your Brand and Build a Successful Following
Brand followers can drive revenue
It's becoming ever more challenging and complex to promote your business and stand out in a digital-centric world, often requiring more time and multiple channels to reach your desired audience. So when it comes to standing out online, your brand is your most powerful weapon.
In this short article, I'm going to guide you through the power of leveraging your brand and building your following to drive revenue and showcase your value instead of purely competing on price.
Over recent years there has been a shift towards slowly building relationships online, growing your audience with knowledge, appeal and trust. This takes new methods and a different frame of mind for you and your brand. It's time to stop trying to compete on price and build a brand that showcases the value, quality and expertise you bring to your customers.
How much easier would it be if customers came directly to you?
[bctt tweet="How to leverage your brand and build a lead driving following." username="arttia"]
A brand is considerably more than a name or a logo. In today's multi-platform, multi-digital world you need a flexible identity that can scale and provide visibility in every possible situation. Just because you have a logo doesn't mean you have a brand. Read my article here – 3 great reasons why your business doesn't need a logo.
Your brand must encompass your values, aspirations and ethics. These values need to be reflected in everything you do, from your visual identity and tone-of-voice, through to how you write your emails, your style of advertising, your website, blogs, product delivery, packaging and applications – in fact, every single touch point must present a consistent message. This helps to create a unique brand identity which reflects your story and provides a complete, encompassing experience. Investing in your brand for the long game, engaging customers on a deeper level is your powerful investment.
64% of people cite shared values as the main reason they have a relationship with a brand.
(Source Harvard Business Review)
Do people really make buying decisions based only on price?
Building a personal brand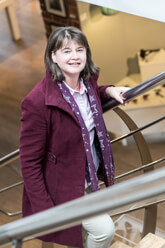 Many people choose to work with a company because of the person running it. Branding can also be 'you'. Building a recognisable personal brand is a great way to build a following.
Being the person behind your brand means it is unique and very individual. In today's entrepreneurial landscape there are many opportunities to create a personal brand following.
A following that understands your expertise, experience, values and what you bring to their business.
Build your brand following
How powerful is it when other people champion your business?
Marketing terms such as 'brand advocates' or 'brand ambassadors' try to describe those customers who feel as passionate about your brand as you do.
They are your loyal followers; they feel enabled and engaged to tell the world how wonderful your product or service is, reaching out further in this digital age, the new word-of-mouth.
Leveraging your brand to build followers is a powerful way to reach new audiences and increase leads. Strong brands appeal to the feelings and emotions of consumers, reaching out to the minds of individuals, their intellect and aspirations. Think about how your brand impacts on their lives, their sense of identity. These aren't paid endorsers but genuine customers who are passionate about your brand. They have influence over their peers, who could become potential customers. Their messages can seem more authentic, coming from their real-world experiences. Your followers have a feeling of belonging to a community of like-minded people. They probably aren't buying based on price but on the value and benefits that you bring to them and how you make them feel.
48% of consumers said that the most critical time to gain their loyalty is when they make their first purchase or begin service. (Source: ClickFox)
[bctt tweet="Strong brands appeal to feelings and emotions..." username="arttia"]
How to leverage your brand
This process doesn't happen overnight and should be in continual development. You need to spend time developing a clear understanding of your audience and how your brand can speak directly to them. Take time to promote your brands heritage, values and beliefs, your why. Your brand will extend beyond the initial purchase to the whole customer experience; ­ experiences like your on-boarding process, unpacking their new purchase, their interactions with your after-sales, your customer services, your help desk or your after-purchase follow-up. They need to feel valued at every stage. Part of your brand, part of your journey, to be inspired and feel an affinity with what your brand stands for. Brands are becoming immersive experiences and consumers have so many more ways they can interact with your brand. Focus on your customers first and how you help them. Think about what emotional, intellectual and physical connections they experience and how your brand communicates with them.
Connect with those who seem to be passionate about your brand. Talk to them; find out more about what they liked and how they have benefited. Thank them and reward them. Tell their stories. They can be a powerful voice on your behalf. Social sharing provides instant engagement with your customers and through them you can reach new audiences.
Brands aren't only crafted in a design agency; they are created in the mind of your customers. A successful brand becomes a trusted provider of products and services. Think about how your brand makes things easier for your customers. How does it provide the best experience? Does it consistently deliver on promises?
Brand design is still important and needs to be instantly visible and recognisable in any situation, both on and off line. That is why it is important to develop a brand that works well both really small (on a social media mobile feed) and a brand that works in open situations (like an exhibition or bill board). Your brand is more than a logo, it encompasses colour, tone of voice, values, typography, imagery and probably a qualifying strap-line.
It's no longer enough to create just great awareness it's important create a memorable customer experience at every opportunity..
Read article: 3 great reasons why your business doesn't need a logo
View Arttia Creative branding services. Branding is a vital part of business success
The power of brand in Search
Branded search is so much more powerful than targeting widely used search terms.(Example Washing machine - Miele Washing machine). If you can successfully build your audience they are more likely to search for you as a trusted source rather than just going for a generic term.
Branded searches are preferable in many ways; they are typically better for ranking and conversion. That means if someone performs a branded search (they include your brand in their search query) they are more likely to be in a position buy. They are further down your sales funnel. They are already familiar with your brand, plus Google could start to associate your brand with non-branded search terms and eventually offer your brand in their suggested searches.
[bctt tweet="The power of branded search in Google search results" username="arttia"]
Build your brand loyalty and keep a competitive edge
Can your brand generate a new 'buzz' in your industry?
Can your brand be 'disruptive', stimulating and different?
Some of the most recent and disruptive brands (Uber, Airbnb) have had success by changing the game of the industries they are in.
Identify and speak directly to your audience.
An important aspect to remember is customer focus. Your customers' needs have to be at the forefront of everything you do. A complete customer-centric approach. That helps build brand loyalty. Look for fresh and unconventional perspectives that can help build your brand.
Building an awesome brand following takes time. Use your vision and integrity to reach out to people who will understand your brand and it's aspirations. Talk to them in a language they understand. Help them to understand the 'why' of your business, the reason why you are different.
Think about who will help you amplify your band and why?
Tend to your brand and nurture your customers; they can become loyal followers and help spread the word.
If your serious about building a brand and a following that can drive revenue and create a powerful business, then let's talk. design@arttia.co.uk