Helping You to Break Through The Noise
Breaking through the noise | Our philosophy
When it comes to being able to work on building, growing and marketing your business - rather than working within it - how much time can you spare? One hour a week? Perhaps two? Even three? And even if you can set aside the time, or if you have plenty of time to spare, do you know where to start?
One of the wonderful things about the internet is that there's a plethora of excellent information on how to grow your business out there. And much of it is free.
The frustrating thing, however, is knowing which bits of information are applicable to you - and to your business.
[bctt tweet="Helping you break through the noise. Where to start with promoting your business online?." username="arttia"]
Global insights, global learning
From blog posts and marketing podcasts to webinars and 'how-to' video guides, you can choose whether to learn from marketing experts in the UK or US or, in fact, anywhere in the world where there's a Wi-Fi connection and someone with something useful to say. Which is wonderful, if you have the time to sit and to do your research.
But what if you're busy working within your business?
What if you're unsure about what to do first?
What if you're scared to make a wrong move?
Add to this the constant noise that comes from within your own business. The demands that are made on your time from your peers, your boss, your products – not to mention your customers.
How can you step back and identify all the aspects of your business that there are to promote? How can you say all that you want to say? All that you need to say?
There's simply so much content that you could be publishing to engage and educate your audience – but where do you begin? How do you know where to start?
Over the past few years my clients have come to me with a list of similar problems. It hasn't mattered if they've been looking for a new brand strategy, the redevelopment of their website or a full marketing campaign. The pain points they have felt – and that they have talked to me about – have been universal:
[bctt tweet="Feeling overwhelmed with how best to promote your business online? Let us help you break through the noise.." username="arttia"]
"I sign up for things – but I simply don't have time to read the things I'm sent,
let alone act on any of the advice I might be given."
–
"I'm overwhelmed. Both by what I already know I need to do - and now by the amount of online marketing advice I read. There are things I need to do. I know this. But how - and where - should I start?"
–
"I feel bewildered about which online presence I need for my business – and why."
–
"I'm being bombarded with 'advice' every day – and from all fronts – from friends and colleagues,
to posts on my social media channels."
–
"I'm confused. I don't know how, when or where to start.
What to do first or which element is going to give me the biggest impact on my business."
–
And, as we move into an increasingly digital world, this overwhelm is only going to increase. And the related problems are only going to heighten.
Sometimes you need an experienced, external eye to help you to make sense of it all and to break the bigger picture down into more manageable 'chunks.'
Connecting the dots between client's needs and goals and the challenges they have faced in finding a path to their destination, we work to help them to cut through the noise and find clarity – both from the internal demands of their business, and from the overwhelming amount of external 'noise' with which they're bombarded.
We look at the bigger picture – and then think about each new project at a highly detailed level. It's why I work closely with our clients and offer support at each stage of the creative process. And it's why I've built a team of trusted associates around me, so we can offer a range of high quality critical services and provide a truly holistic solution at a multi-disciplinary level.
It's no longer a case of, "build it and they will come" – even the best, most beautiful and user friendly websites need marketing in order to succeed.
Structured user journey and effective user experience design
Branding and creative design that promote your expertise and convert leads into revenue
Marketing strategy to ensure you're employing the right marketing tools for the job, at the right time and to the best effect
Responsive web development so your website works to it's optimum on any screen size
Copywriting to refine your words into powerful and persuasive messages that your customers – and Google – can identify and engage with
Professional photography to complement and deliver your business messages with clarity and unique style
Proofreading to ensure that your site has a final professional polish and looks and sounds the part
Search Engine Optimisation campaigns to reach the right audience at the right time on Googles search results
Lead Magnets and email automation, so you can build your list of customers and contacts
Superb service at every stage of the process of creating my new website. From the initial branding ideas to the SEO refinements - I can't recommend Arttia Creative highly enough. A pleasure to work with."

K Wildman / Haydn Grey
Together as a team we build websites that reflect and promote your services drive to leads and enquiries. We create printed literature to market your company and we help to build your business with care and with attention to detail.
We'll work with you to interpret your business into your unique online space, whether that's looking at how best to structure your end product (this could be your user journey, your story or your USP) and we'll establish how best to promote your business to your customers.
We help you from the bottom up – and support you at every stage of the process, with our knowledge and experience of best practice and what to do, when, and how.
"Belinda is a rare talent. Someone who can understand, appreciate and 'get' the specialist nature of my business and the markets we serve. A pleasure to work with."
P Lavery, TotalLab
From selecting the best 'bits' of content marketing to use, to creating website content and its subsequent promotion, we'll build engagement and make a tangible difference,
At Arttia Creative we know that to make an impact online requires the consistent production of high quality, useful and original content. With our combined skills and knowledge, we're the perfect answer to your need to be found and to grow your business online.
"Our firm has worked with Belinda [Arttia Creative] for over 7 years. Belinda is able to help with many things. She has designed leaflets and adverts for us, built our blog and mobile friendly website. She manages our news page which she SEO's for us and adds beautiful photographs. She manages our competitor analysis and monitors our Google ranking positions for our free listings. In short, Belinda is able to offer a holistic service to help us get noticed, not just by our competitors who copy us, but by our clients. Thanks to Belinda we are able to punch well above our weight as far as the God Google is concerned. Believe you me that's a hard thing to achieve but together we have done it."
Leading North East Law Firm
Haydn Grey Copywriting
Our colleague Katherine from Haydn Grey is a commercial and creative copywriter. She'll write 'words that sell' for your website; words that engage and persuade and convert your customers.
Dolezal Consulting
Our colleague Joanne is a marketing strategist and a calm voice of expertise in a field where there are so many possible starting points that you can risk being paralysed by choice.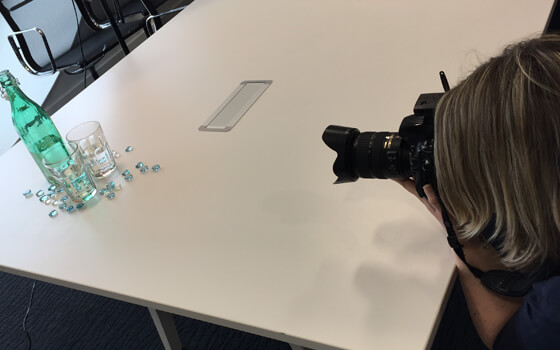 The Bigger Picture
Our colleague Angela is a professional photographer delivering photo shoots to the high standard required for your website. Creating a powerful and lasting impression with unique photography.
"We were encouraged with the creative yet structured approach of Arttia Creative, and delighted with the end product. We were so impressed with the first piece of work that we immediately asked if she could take on a second project. This is now complete - on brand, on budget and on time."
A Menzies / Traidcraft
Here to help you break through the noise
Isn't it time you broke through the noise? Get in touch today, get ready to grow