Transform Your Life Science Website
Your definitive guide – how your website can showcase your life science innovation. Either for briefing an agency or actioning yourself, this is your go-to resource to create a world-leading website.
Your audience is online, now more than ever. You need to be seen, tell your story and build your following.
Increase quality-leads from your website
Position you as leaders in your field
Speak to multiple audiences
Get found in Google Search
Reach new markets - national and global
Promote new products - successful product launches
Get investment
Showcase your innovation
Encourage new partnerships
Sell online
Attract the best talent
Create an online marketing plan that works
"An amazing resource of actionable website improvements".
Biotech Data Company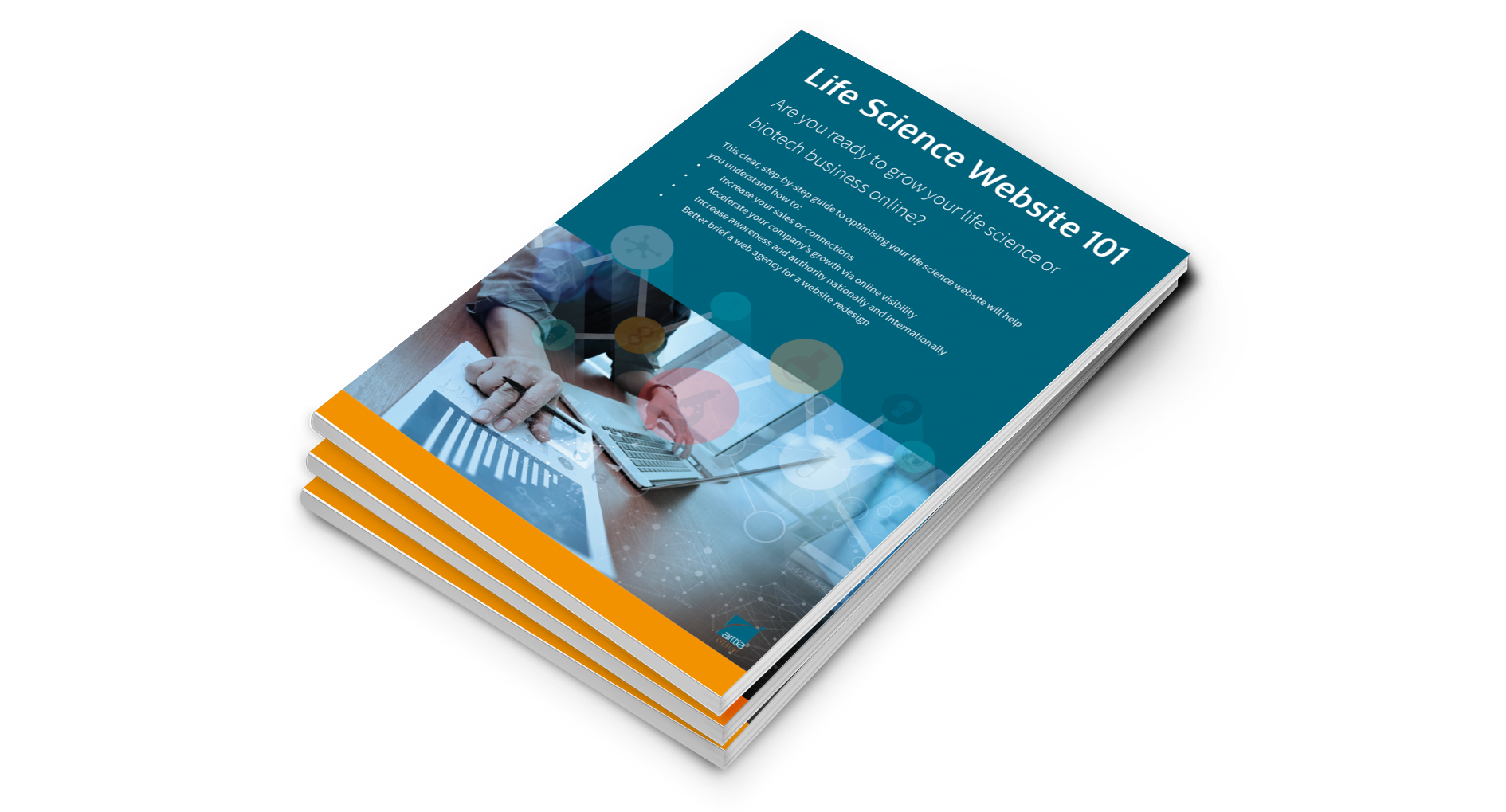 FREE 50-Page Guide. How to create a world-leading website and online resource for your life science business.
It makes business sense to create a smarter life science website, providing you with the competitive edge your business needs. Does this sound interesting?
Life Sciences and innovative science businesses like yours can build a competitive edge. A lead-generating website together with the latest strategic content marketing. Download your FREE 50-page guide now.
"An exceptional resource on how to represent your Life Science or Biotech business online. Read this and you'll find a practical approach to engage with highly-discerning customers across the life sciences market segments through your website."
Life Science Business Consultant
Do You Need To Increase Awareness, Brand Loyalty, Sales and Investment?
Whether you are a Biotechnology company in its early stages, needing to fulfil potential and ambitions, or a Life Sciences organisation looking for efficient, organic growth, you will have many stakeholders.
Your website is going to be a crucial point of first contact and a place for followup visits where these potential stakeholders, investors, customers, peers make a judgement in a matter of seconds – your face to the world. You need it to be a flexible platform on which you can quickly showcase new products, IP or services. A place that promotes you as thought leaders; where you can grow your brand and increase visibility both nationally and internationally.
A Better Life Science Website - quick wins blended with a long-term digital strategy.
At Arttia Creative, we've been creating business driving websites for over ten years, developing a multi-step process that can be tailored to each business we work with.
We see the same website issues over and over again where businesses are seriously underutilising their online presence and potentially leaving money on the table. We've worked with companies in Biotech, Bioscience, Life Science, Diagnostic Software and scientific industries and helped them to improve their online presence and increase qualified enquiries. Businesses who don't leverage their website are missing tremendous Lead Generation opportunities.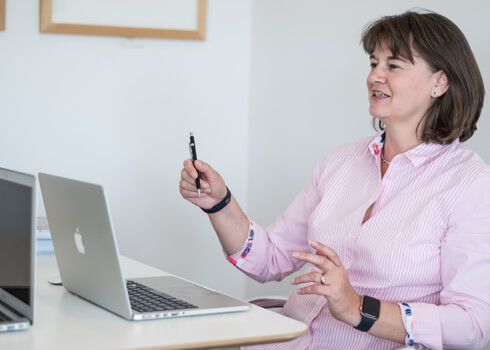 "Belinda [Arttia Creative] is a rare talent. Someone who can understand, appreciate and 'gets' the specialist nature of my business and the markets we serve. A pleasure to work with."