You Need Life Sciences Website Experts with a Flair for Detective Work
There are challenges when developing and designing a website for the life sciences sector. These are not, as you might think, technical in nature. Life sciences start-ups and scale-ups often have difficulties describing their business or business offering to anyone outside of the company. Thus, creating a life sciences website that delivers your business goals requires more than a website consultant.
You need a team of life sciences website experts with a flair for detective work.
There is a long-held belief that a website is like a shop window, nice to look at, tempting you in to buy a product or service. It may have been true in the 80s or 90s, but today your life science website has to function as a full member of your business team.
And like any new team member, without a complete understanding of your business and offering, communicating your core messages, delivering your business goals, and engaging with your customers becomes almost impossible.
The number one question we are asked by clients looking for a new or updated website is "we need a proposal", followed closely by, "how long will it take?"
While these are important questions, we often have to write a proposal for both simple and quite complex website projects with minimal information about your company, products, or services and only a surface view of an existing website.
And while we can do this, we often have to understand your business, your science, your innovation, your competition, as well as any underlying technical issues from previous providers. We need to be detectives to be able to unpick and clarify your information in order to present the best solution.
Are you an established life sciences business with an existing website?
We work with many established biotech and life sciences businesses looking to update their current website. Sometimes they have changed or added to their offering or want to enter new markets.
You may already have a digital marketing strategy and lots of content on your website. But often, after a little investigation, we find that the strategy isn't as robust as you thought.
And your content doesn't reflect who you are as a business or what you are offering to current and potential customers or investors. Not finding this out until we are working deep on your website project can seriously push back deadlines and cost you money.
Are you a life sciences business ready to launch your innovation to the world?
Perhaps you have investment and now need to commercialise?
We help many businesses start their commercial journey, some who already have a basic website and logo and others who are not yet at that stage.
You may have a large amount of scientific information to share with us. However, you're not sure of your unique value proposition (UVP), your core messaging, or why these are so important to have before you start a website project.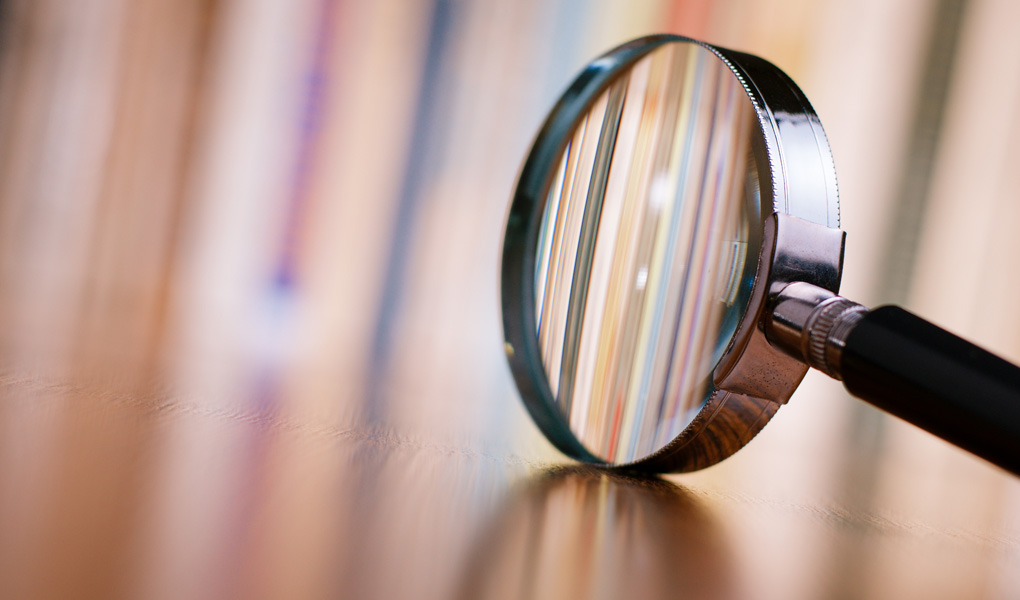 What do we need to understand about your life sciences business before we can create your website, and why?
Your website is an integral part of your business, so we want to get it right the first time. To do this efficiently (moving from project plan to launch promptly) and effectively (creating a website that delivers on your business goals), we need to understand the following:
Who are you as a business?
What are your core values?
Understanding why your business exists and who you are will determine the key messaging that underpins everything you do and how you portray your business through a website.
What's your core business offering?
As life science professionals you are experts in your field, handling complex science and research daily. However, unless you have a marketing background, you won't be able to describe your business or business offering in a way that makes sense to anyone outside of the company.
Clearly communicating your business offering is essential for your website, sales team and internal and external communications.
What are your business objectives?
What do you want your website to achieve and why?
As we mentioned above, your website must deliver on your objectives and give you a return on your investment. These objectives will act as the map for the design and guide all decisions made in the development process. For example, do you want to drive direct sales, engage potential customers, generate leads, leverage investment, build authority or entice new employees?
What customer needs/pain points/problems are you solving?
Understanding your current and prospective customer base helps us design a website that engages your target audience. This information is essential for determining your website's look, feel and content.
Who are your competitors?
What's your point of difference?
What's your point of difference?
Identifying and communicating your point of difference will help you to establish your brand positioning within the market. Customers want to know why they should choose you instead of one of your competitors, and investors want to see why they should invest.
Not sure where to start? You are not alone.
We understand that it can be difficult to explain who you are and what you offer, especially if a lot of it is in your head and not as yet formalised.
Not having this information in a format that makes sense to potential customers or investors can cause a website project to stall, pushing previously agreed timelines and costing you more money.
How we help you explain who you are and what you offer
We believe an online presence built on a clear website strategy has the power to meet fundamental business objectives. But not just any strategy will work for life sciences. The right mix of user experience, scientific understanding, web design, functionality, content, and branding has the power to enhance the way you present yourself to the world. But first, we need to know who you are and what you offer.
Arttia Creative's Discovery Workshop is a tried and tested method that helps you clarify your business, core offering, business goals and digital marketing needs. We also create a roadmap for your website project that is clear about who you are, what you offer, and how we will do it.
Our Discovery Workshops make sure the detective work is completed early, thus smoothing the way for a successful website or digital project:
we can all ask and answer questions early, providing clarity to your business offering from the outset
you have the opportunity to fully explore your vision and ideas (often developing them into something even better than you had initially thought)
we explore any gaps in information
all stakeholders can have a say
we simplify complex projects by providing a roadmap to their success
your project has a greater chance of being delivered within the deadline (or sometimes earlier) – saving you time and money!
As each life sciences business is different, so are our Discovery Workshops - structured and focused on your needs. We handpick highly experienced team members to facilitate your workshop, who combine life science expertise and digital know-how.
Belinda White | Creative Director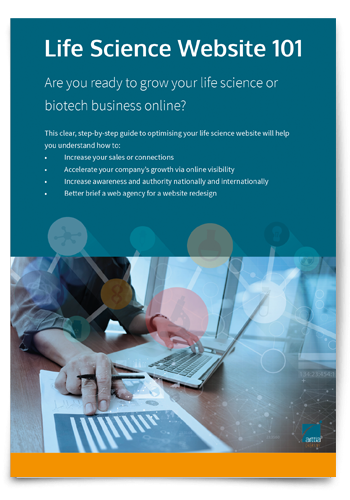 FREE 50-Page Guide. How To Take Your Biotech or Life Science Website To The Next Level.
Let me show you how to take your Biotech or Life Sciences website to the next level. Driving business growth.
Download our FREE 50-page in-depth eGuide which shows you how to increase quality leads from your website and create outstanding digital marketing for your Life Sciences or Biotech business.
"An exceptional resource on how to represent your life science business online. It stands out as a practical guide on how to use your website as part of a marketing mix specifically to engage with life science customers."
Life Science Business Consultant