7 Essentials for a Successful Life Science Conference
There are a huge number of Life Science and Healthcare industry conferences across the world throughout the year. Attending these events as an exhibitor, speaker or attendee is an important investment. Not just in the ticket or stand prices but life science marketing and sales teams time and energy.
How do you make sure you are maximising the success of the event?
For businesses and organisations in the life sciences industry, there are many excellent opportunities to attend conferences, both nationally and internationally. Offering you the chance to network with other professionals, learn about the latest updates and hear from some of the top experts in your field.
Events are expensive.
There are many costs associated with attending these events, and they can soon add up to a considerable investment:
The ticket, travel and accommodation
Cost of the exhibition stand at the conference event
Staff costs to attend and manage the stand
Productivity and profitability if people are away from the business
Your focus is on getting the most out of the conference, but you can also use your life science website to maximise ROI and give you an extra benefit you might not have considered.
The power of your website for conference marketing
To better promote your activity at the event, consider how powerful and flexible your website can be to deliver the latest information to your prospects and customers.
Using your website to provide up-to-date information about the event is a fast and efficient marketing process.
You can add new website content, add specific elements to your website before, during and after the event. Once you're listed as a delegate or exhibitor, people will see your name and then potentially visit your life science website to find out more about your specialities.
We understand that sometimes you don't have the time to add conference specific content to your website.
At Arttia Creative, as life science website specialists, we produce exactly the right content for your website and conference.
The following seven life science conference essentials and check-list are designed to place you ahead of your life science competitors. If you follow my breakdown below, you will have an even more successful conference.
Conference challenges and headaches
One of the biggest challenges you face when exhibiting and presenting pre-conference materials is that people easily forget. The distractions of travelling, the busy event, getting to talks and presentations - they forget to go to your stand. Why not set up a system to send them reminders.
Reminders of their appointment to visit your stand, an alert to say "demonstration stating soon", a reminder for them to redeem the conference offer you sent.
At Arttia Creative we take away these challenges and headaches. We work with you to automate and set up everything ready for a smooth running conference stand and get those prospects to visit and take action.
7 Essentials to maximise your conference ROI.
#1 - Promote your attendance before you go
Don't wait until the day of the conference to start telling your audience that you're going to a life science event. You should be using your biotech website well in advance to promote the fact that you'll be there and make it clear you are keen to connect with delegates.
Attending as delegates:
Talk about the sessions or speakers you're looking forward to
What you hope to get out of the event
Start conversations with other attendees online so you can chat in person
Talk about your innovations that are relevant to the event
Attending as exhibitors:
Find out your stand location at the life science conference exhibitions and invite people to visit you - offer a discount voucher or easy 'book my appointment' online system
Talk about what you'll have available on the day: prizes, discounts, product trials, exclusive conference bonuses
Create a conference landing page
Design a conference specific landing page on your website to share all of this information with visitors. A landing page (sometimes called a sales page) is a page designed to do one thing and one thing only. The action would be to connect at the conference.
Connect at the Conference
Things to include on your website conference page:
Name and date of the conference
The conference location and map
How visitors can buy tickets
What products you are promoting
Are you launching a new product - teaser information
What stand number you are (if you are exhibiting)
How to make an appointment to meet on at the stand
Where you could meet if you are not exhibiting - coffee breakout space or networking areas
Dedicated conference website page visits can be tracked with your analytics software to monitor engagement.
Creating a conference dedicated landing page on your life science website shouldn't be too tricky. If it is the team At Arttia Creative can partner with you to create your conference landing page, freeing you to concentrate on your event preparation.
#2 - Have promotional website content during the conference
As an ideal, try to update the content on your biotech website every hour during the event. Make sure whoever is representing your company can give live feedback to the marketing team so they can make the changes.
Promotional assets
Consider having a small printer at your stand, so you can print our product guides or company resources as you need them on the exhibition stand during the day. That way you can reduce print costs and only print out what is needed.
You could produce tailored print outs for a specific event. This looks like you have taken the time to consider the attendees and the specifics they need for the event.
You can provide your business development team attendees limited user access to your website CMS (Content Management System) during the event so they can update the parts of the website they need to on the day.
Live, real-time marketing
Consider 'live blogging' during the life science event. You could be the go-to insider that has all of the latest news from the event, leading the way with insight and conference feedback. Link this with your live social media messages.
Speaking slide-decks and presentations
If you are speaking at the event, offer to provide your slides or presentation notes to those who fill out a small form on the company website. That way you reach those who have a direct interest in your product or services and the opportunity to capture their details to follow up later.

#3 - Have all downloads and resources ready on your website
If you've invested in life science conference exhibitions, there's no point in having lots of print material on your stand if the content on your biotech website doesn't match. Give careful thought to your biotech marketing approach and make sure the event takeaway materials are matched on your website. Attendees will ready materials after the event and most likely visit your website for further information and contact details.
#4 -Add any relevant demo materials to your life science website
Before the conference, give someone the task of uploading product references and sales support materials. Set up software demonstrations, case studies of proven results, clinical trial statistics, patient feedback.
Key to medical digital marketing success is showing results and relevant information to the right people. At Arttia Creative we can work with you to create a tailored personal experience for your website visitors Read our article The Power of Designing For Personalisation
Creating an individual experience for your conference online material is a powerful way of connecting with your customers. With sophisticated website design and integrated software, you can create a personalised experience for your visitors, this improves conversions and builds your brand experience.
#5 - Produce highly-branded and clearly-designed print literature
Conference papers can be an effective way to try out new ideas and introduce your work to peers and attendees. Presenting at a conference is an excellent opportunity for gaining valuable feedback from a community of scholars and for increasing your professional stature in your field.
Together with this, you will probably want to produce branded, printed materials for your stand or to hand-out to contacts as an attendee.
Having all print material produced in plenty of time for the conference will help you feel prepared and ready to go.
Make sure you use quality print companies and proofread thoroughly. Print differs from the web; you can make no changes once it is printed! Pay close attention to those contact details, names and overall grammar.
Consider multi-language marketing materials when attending an international conference. Multi-language materials mean your content is highly tailored for attendees.
As a full service agency, Arttia Creative can produce all of your exhibition materials including the stand and digital presentations. Check out our print design services.
#6 - Make sure your stand or display is eye-catching
Arttia Creative doesn't just build bespoke life science websites. We also provide co-ordinated print design, including exhibition stands and conference literature. We can save you time by doing all this for you, and as we'll update your website at the same time, you know that everything will be on-brand before you go.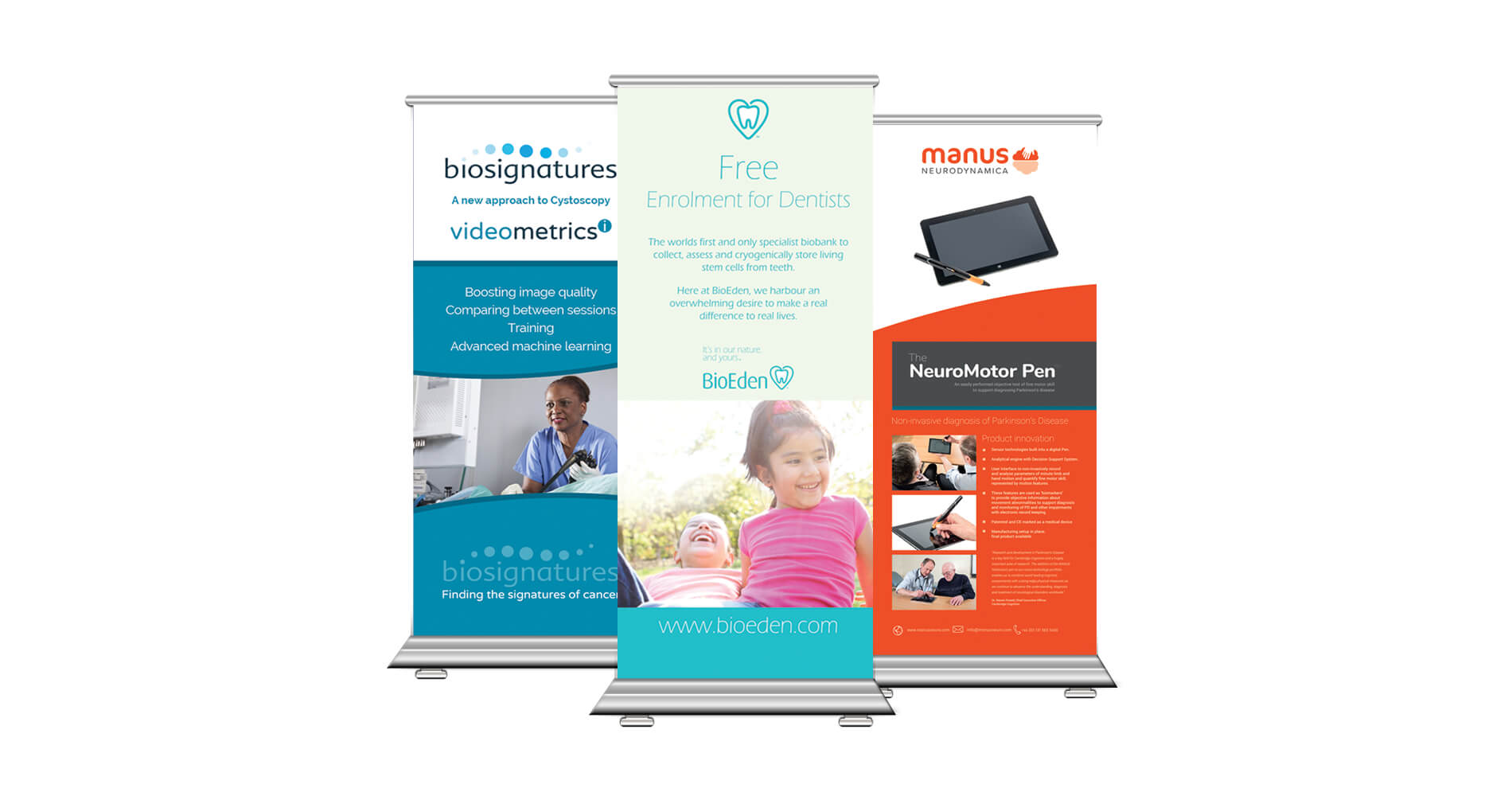 #7 - Don't forget to follow-up!
If you or anyone manning your stand has had a conversation with a delegate, someone has completed a form or left a business card, make sure you follow up with them.
And the same applies if you were an attendee – anyone you chatted with in a queue, during the coffee break or over lunch, and who gave you their details, needs a follow-up. It might be a quick email or adding them to your mailing list, and use marketing automation where relevant. Again, get in touch if you need help with any of this.
A website follow-up form or event feedback form is a great way of asking attendees for their feedback.

Do not miss the opportunity for your life science website to support your conference. One of the biggest challenges you face is making sure your prospects know you are at the event and remember to visit your stand.
With our conference marketing ideas and a trusted partner to help you action campaigns, you will be better placed to relax and enjoy the event.
With our understanding of branding and digital marketing for science and biotech, we help you deliver a better conference experience. From bespoke web pages to co-ordinated print materials and displays, we'll take the tech headache away and let your life science website speak for itself.
Why not book one of our FREE 30-minute video calls and we can help you get the most from your life science conference.
Belinda White | Creative Director
FREE 50-Page Guide. Transform Your Biotech or Life Science Website. Build brand, reach further, drive investment.
The Life Science marketers definitive guide.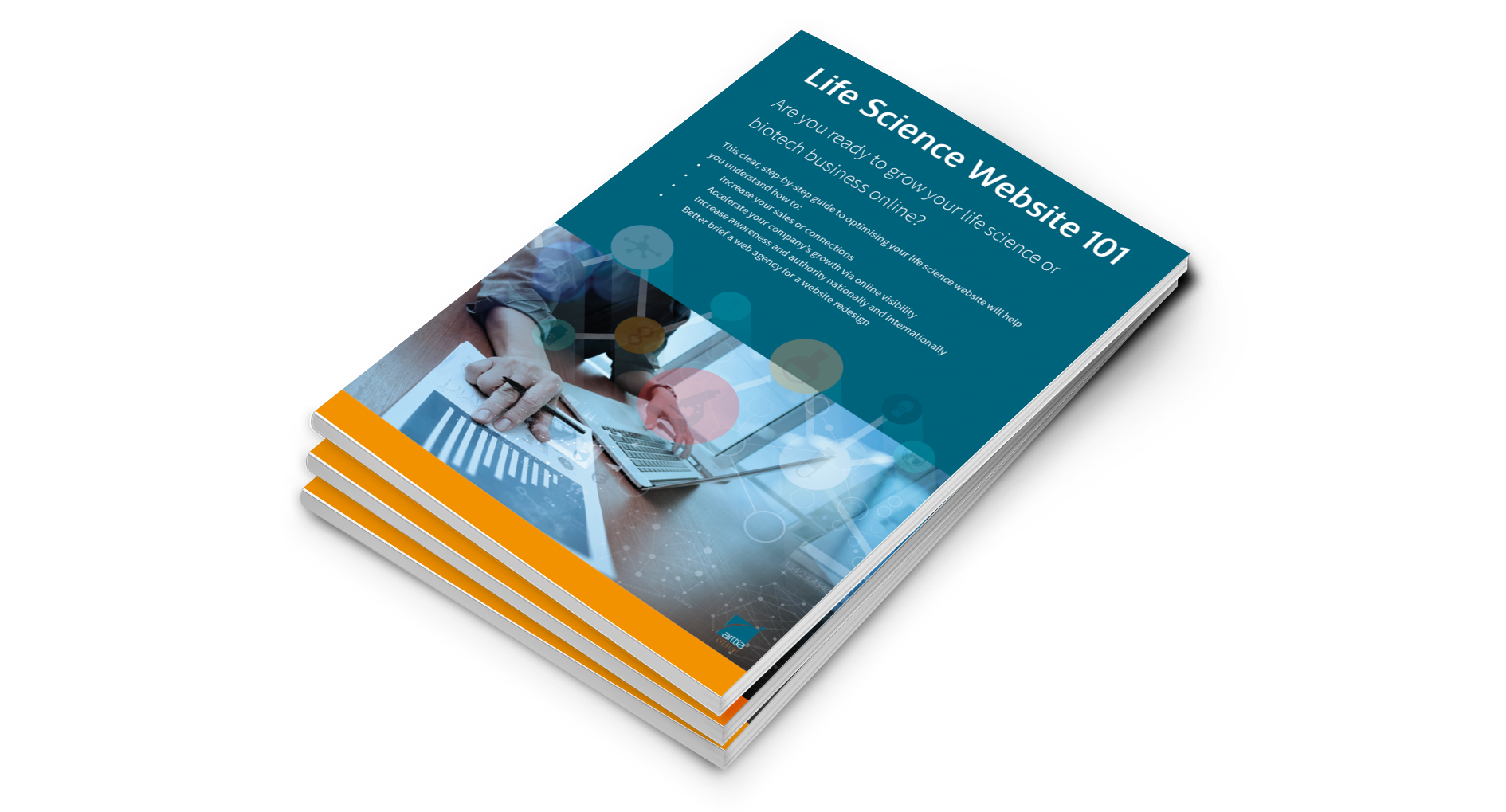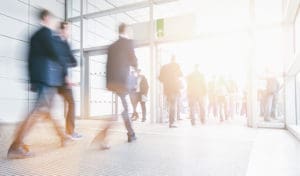 In early 2020, marketing departments were finalising the details of their plan for a busy year ahead, including their conferences and workshops.
And then the COVID-19 pandemic hit. Life science businesses began to re-evaluate what 2020 would look like as in-person events were cancelled, and their marketing teams looked for new ways to reach their customers.
Read Article >>
Biotech marketing conferences and trade-shows are key rally-points in life science and biotech company strategies. They are the opportunity for your company to create an in-person meeting and network with customers, potential new customers and people who still haven't heard of you yet. With conferences no longer happening on the ground what you can do to simulate these benefits to support exposure and momentum in your biotech marketing business strategy?
Read Article >>