Specialist niche SEO for life sciences, biotech, pharma and healthcare
SEO and conversion optimisation for Biotech, Life Science, Healthcare and Pharma. Search Engine Optimisation(SEO) is a fundamental component of your website design project. After all, what's the point in having a beautiful website if the right people can't find it or your business?
At Arttia Creative we include SEO right at the start of your digital marketing project. For maximum impact.
SEO is a tactic; it can help you towards your Marketing Goals – Build Brand Awareness, Grow top-of-funnel Traffic, Attract ready-to-buy Customers.
An SEO strategy can deliver - Search ranking for low and high-conversion keywords, increase traffic and visibility, showcase content that attracts influencer engagement, present authority, expertise and trust.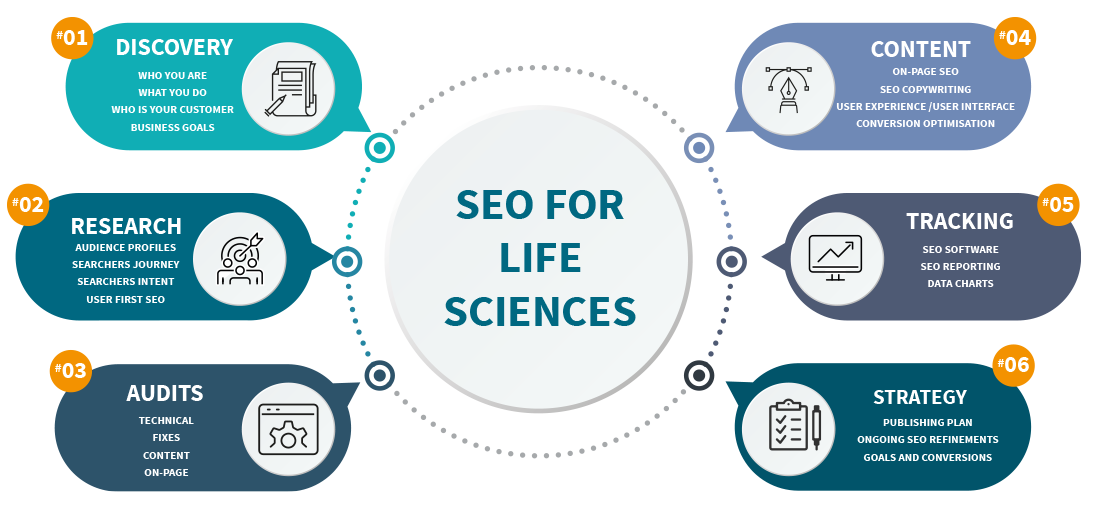 Search Engine Optimisation works to help Google to find your life science business. And if Google can find your business, so can your customers, investors and partners.
We deliver more than just keyword research.
We pay close attention to and research the following tailored for your life science website:
Searchers intent
Your customers buying journey
Their search journey
Audience profiles
Customer avatars
Buyer intent
Working in the life sciences sector we understand that niche innovations don't always have high search volumes. This does not prevent us from delivering powerful Search Engine Optimisation for your life sciences website.
At Arttia Creative our Search Engine Optimisation expertise encompasses both the technical and creative elements of optimisation. Together with information architecture, a detailed content strategy and User Experience.
Modern Search Engine Optimisation requires a transparent, multidisciplinary approach, and we cover all the disciplines needed for effective results. We'll craft both the written copy on your page, enhance your user experience, user journey and the critical design elements for maximum conversions.
"Our firm has worked with Arttia Creative for over seven years. Before this, we were with an agency who liked to start every meeting with a rather pointless presentation on branding which took up quite a lot of our time. Belinda can help with many things. She has designed leaflets and adverts, created our website, build our blog site. Arttia Creative manages our news page which they SEO for us and adds beautiful photography. Arttia Creative manages our competitor analysis and monitors Google ranking positions for our free listings. In short, Arttia Creative can offer a holistic service to help us get noticed, not just by our competitors who copy us, but by our clients. Thanks to Belinda and her team we can punch well above our weight as far as the God Google is concerned. Believe you me that's a hard thing to achieve, but together we have done it."
Foundation SEO, plus our unique monthly SEO plans that maximise your onine visibility
Life Science SEO includes; audience research, keyword research, customer search journey, searchers intent research, content audits, technical audits and a full range of detailed tracking and reporting.
We are completely transparent about all of our SEO process.You'll be able to see what you can do to improve your website and learn how to target the best results for your business. We can also collate data on your competitors' websites and advise you on instantly actionable ways to improve your Search Engine Optimisation results and rankings.
SEO and UX - an essential partnership that needs to work in harmony. If you're driving traffic to your website and they aren't converting into customers, then you may have a User Experience issue.
Search engines such as Google, love a clean and well-coded website. We work with you to get and retain visitors with elegant and well-designed websites filled with original, helpful and useful information.
Blending outstanding design, search strategy and User Experience (UX). To produce elegant responsive life science websites that search engines can find, and that convey the right messages to your customers with clarity.
View our blog article here - SEO and UX - a powerful combination
"We could not have been happier with the service from Arttia Creative. Throughout every step of our Search Engine Optimisation campaign, Arttia Creative helped with hints, tips, advice and her presentations to us were brilliant."
FULLY TRANSPARENT SEARCH ENGINE OPTIMISATION
tailored SEO designed to help life science marketers get the results you need
A Life Science SEO Process that Delivers Results
Today's marketing dictates that your website is an essential part of your business. And changes to Google's algorithms mean that it's no longer enough to publish your life science website and leave it standing.
Guided by our results-driven, proven process for Biotech, Life Science and Healthcare Search Engine Optimisation, we will increase your brand visibility online.
We'll help to make sure that your content is search friendly, relevant, fresh and engaging so that search engines can find you and your customers will want to buy from you. From content marketing, publishing strategy to regular easy to understand SEO reports, we'll ensure your site works hard.
A Life Science Content Strategy that Drives Traffic
What makes you unique?
And what do you offer that no other business can?
We'll produce a search term strategy you can use to guide all aspects of your life science marketing activities.
This means you'll create content that's on message, meaningful, helpful and consistent with your brand.
We optimise your website for your chosen search terms, helping you to rank high on Google, attracting your ideal customers.
With our on-page Search Engine Optimisation, we'll research the best keywords for your business, perfectly optimise each page and refine your user experience.
"Arttia Creative did an amazing job of talking us through everything we need to know regarding SEO for our website. Belinda took the time to teach us what we needed from the very basics of what Google looks for when ranking web pages to the best ways to monitor our own progress so that we are able to become self-sufficient in improving our SEO. Her advice was invaluable and gave us a fantastic 'to-do' list regarding improvements to be made; we couldn't thank her and recommend her enough."
"Seriously useful Search Engine Optimisation presentation by Belinda [Arttia Creative, Content Marketing Conquered Workshop]."
Our latest SEO articles design to provide claritiy to life science marketers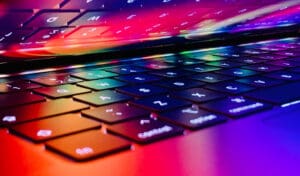 Search engine optimisation is essential in digital marketing for life sciences businesses and one of the most powerful ways to help your website's visibility in a crowded and noisy online marketplace. But SEO is more than one size fits all or a quick fix. Developing an ongoing SEO strategy with focused tactics takes a specialist with knowledge and expertise in the life science sector.
Read in Full