What Delivers Greater ROI than a Life Science Conference?
In early 2020, marketing departments were finalising the details of their plan for a busy year ahead, including their conferences and workshops.
And then the COVID-19 pandemic hit. Life science businesses began to re-evaluate what 2020 would look like as in-person events were cancelled, and their marketing teams looked for new ways to reach their customers.
The more information a prospective customer can discover about you online, and the more positive answers to their questions they can find, the higher up in the decision-making process they are likely to be when they speak to you.
This demand for information is where your website and life science content marketing must work in harmony to engage new and current customers' interest, gain their trust and build your authority in your field.
It may sound surprising, but a better website and fewer conferences can increase the return on your investment.
Are conferences the most cost-effective way to build and connect with an audience?
At Arttia Creative, we understand the importance of face-to-face meetings and attending workshops and conferences in the life science and biotech sectors.
They offer an opportunity for personal connection and relationship building, developing trust in your brand, and an opportunity for customers to be heard and to have their questions answered.
Conferences can provide year-round learning and networking opportunities for the pharmaceutical, biotechnology and medical device industries and can be a great way to distribute content and generate leads.
However, in-person events can create a significant dent in your finances and your planned workload in the lead up to any event you attend.
EXPENSE
Conference tickets can be expensive and out of reach for small biotech businesses or start-ups. Attendance often incurs additional costs, including accommodation and transport. In situations where you could benefit from your whole team attending, the costs become prohibitive.
TIMINGS
In addition, as conferences are usually on a fixed date, there may not be time during the event to speak to everyone you would like to, or perhaps crucial potential customers or investors may be unable to attend for one reason or another.
ENVIRONMENT
As businesses are also investigating ways to reduce their environmental impact, leading the way by championing sustainable travel options and reducing unnecessary international business travel is the way forward.
More recently, global events surrounding the coronavirus pandemic have seen conferences cancelled with losses in preparation time and financial investment felt by everyone.
So, what is the solution?
How a great website and digital marketing achieve a better return on your investment
Over the years, businesses of all types have switched gears to leverage the benefits of digital technology.
Embracing the digital world has seen healthcare businesses boost engagement, increase sales and profits, create brand awareness and connect with their current and future customers.
Websites and digital marketing have been the differentiators between life science competitors.
However, recent global events have seen a shift towards websites and digital marketing, becoming the foundation of all marketing efforts and an affordable and efficient way to reach a wider audience, increasing leads, sales and investment.
Any investment you make (financially or otherwise) should create a positive return in the world of business.
But, is your website working hard to produce the results you?
A well designed and developed website should generate visitors. With improvements in search engine optimisation and content strategy, you'll reach a wider audience and increase the number of people viewing your website.
A website that looks and functions professionally creates more leads and a higher conversion rate than a poorly designed site. Your website should do the same work as your glossy conference brochure, white papers and sales team combined, building your reputation and qualifying your legitimacy to new customers in the marketplace.
A great website should also encourage existing customers to return, using and sharing your content as a resource.
Where healthcare and science businesses go wrong
Directors and CEOs tend to think that conferences are where the magic happens. But apart from the financial and cost implications, not all conferences are created equal, and many have been cancelled. This is where your website should come into its own.
However, like conferences, not all websites are created equal, and many still adhere to the old way of thinking that 'the data (or science) speaks for itself', but this isn't true. Colourfully presented scientific data is still just scientific data. This type of website won't create a positive return for your business as it hasn't been given a voice and presented in a meaningful way for the audience.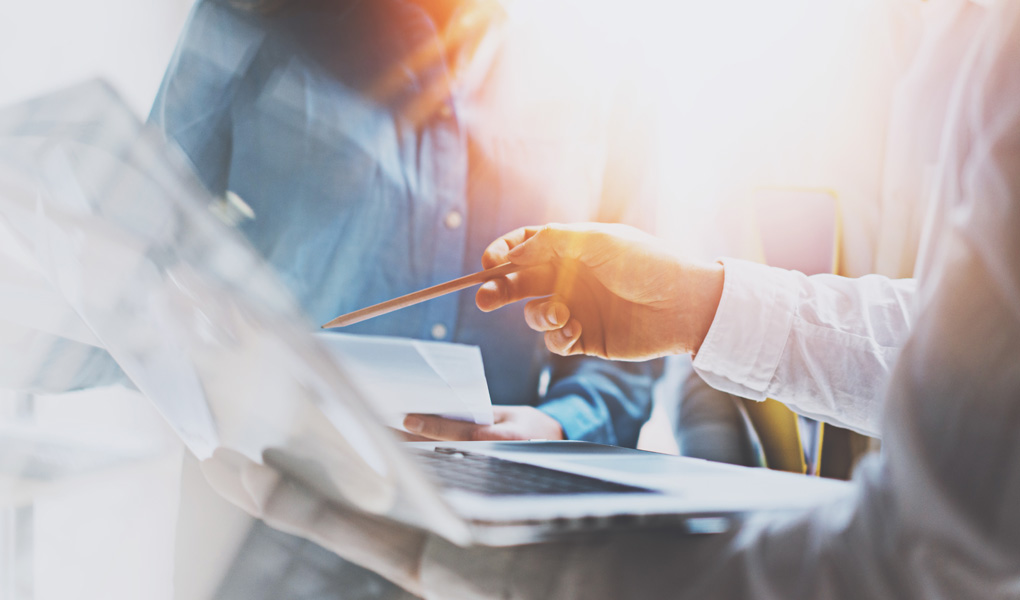 Reaching your target audience 24/7, 365 days of the year
In the digital world, your potential buyer's journey has changed. They prefer to make informed decisions when seeking new products and contract services. They seek answers to questions and crave the feeling of a human connection online. They rely on Google searches, journal articles, and advice from peers and key opinion leaders. A tailor-made website can give your audience what they seek by supporting your conference attendance and promoting you at all other times, even to people who haven't heard of you yet.
A carefully designed website creates a meaningful customer journey that focuses on what they care about most and provides value from page to page. An experience that makes them feel listened to and understood, resulting in your company developing a reputation for being an approachable and trusted source of information.
Always open in every timezone
Your website is always open for business 24/7, every day of the year, irrespective of time zone or office hours. It can start a conversation with your customers, offer solutions to their problems and showcase your products and services' benefits. Engaging, relevant and up-to-date content can build brand awareness, educate your audience and close those all-important deals. A well-managed website continues to work hard for you, delivering results and a positive return on your investment for years to come.
Blogs, white papers, podcasts, webinars and virtual exhibitions on your website combined with social media are an efficient and cost-effective way to share your company's expertise and value instantly to a large audience of potential clients, more significant than the number of attendees at a conference. But choosing your website design and content and knowing how to promote this through social media is crucial.
As experienced life science website designers and user experience specialists, we at Arttia Creative understand that creating the best conversational content for a scientific website needs a unique range of skills and an understanding of your sector.
We are website experts, skilled in combining sophisticated science products website design and our life science marketing experience to help you stand out. We can help you deliver focussed messaging and copywriting to give you an agile and competitive edge in the digital space.
The life science, biotech and medical products sectors are fast-moving and competitive. As a start-up or growing business, every investment made has to deliver a positive return. A website that doesn't pull its weight is a waste of money.
Together we can design the hard-working website and digital marketing strategy that your business deserves. We can help you optimise your website for a human conversation and create a powerful user experience that drives business and gives you a positive return on your investment.
We can help you to:
make your website an effective member of your sales and marketing team.
develop a conversational and engaging tone to communicate to customers and investors
define and deliver clarity in your messaging to improve audience engagement.
create content that builds your authority and promotes benefits and expertise.
simplify your buyer's online journey.
make getting in touch and buying as simple as possible with clear, well-placed calls-to-action.
convert visitors into sales, partnership or investment.
We make your message clear through outstanding design and content marketing.
Belinda White | Creative Director
Further life science conference insight...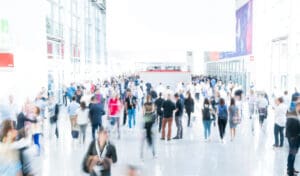 Scientific tradeshow season is upon us so it's a great time to refresh your networking strategy. If you're a little rusty or looking for inspiration on how to be a prospecting superstar at your next conference, here are SciLeads' tried and tested trade secrets for success.